Chilis puppy school ended yesterday. We graduated and Chili even got a certificate :) Last class went ok, not perfect, but ok. He knew to do what I asked him to do, but sometimes he just didn't want to. He tried to pull himself out from there all the time and was wining. I think it might have been because I didn't give him food before going to the class and then he ate so much food there that he got his stomach ill. Or then it is just some kind of phase in his growing. Today he was acting all weird also. Pauli called me when he was on a walk with the dogs that Chili is acting all weird. He was walking his tail up and head up and looking all proud. Usually he is walking a bit carefully and his tale down. I wonder if the hormones start to kick in...
Today was also Panchos running practice day. We went there, but there was so long queue that we decided to leave. It would have taken more than 2 hours and it was already 7.30pm. We still had a walk there since there is lots of people and dogs. It's a good practice for Pancho and Chili. For the first time ever Chili started to bark to another dog and tried to pull to their direction. He was acting more like Pancho now... He definitely is having some hormone attack :) My baby is growing... Oh no! -Johanna
Here are some pictures from today and last weekend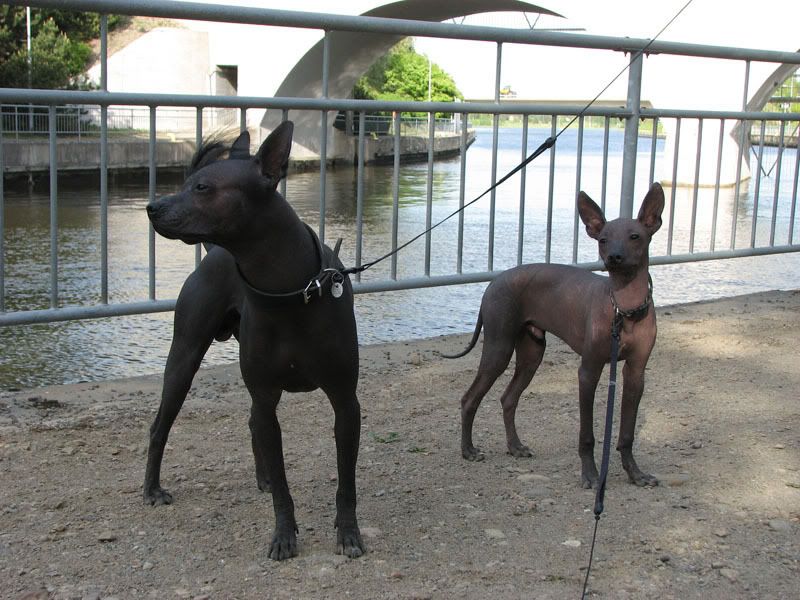 Bostonterriers Wilma and Pontus visiting us. Guess which one is the only girl in the picture :D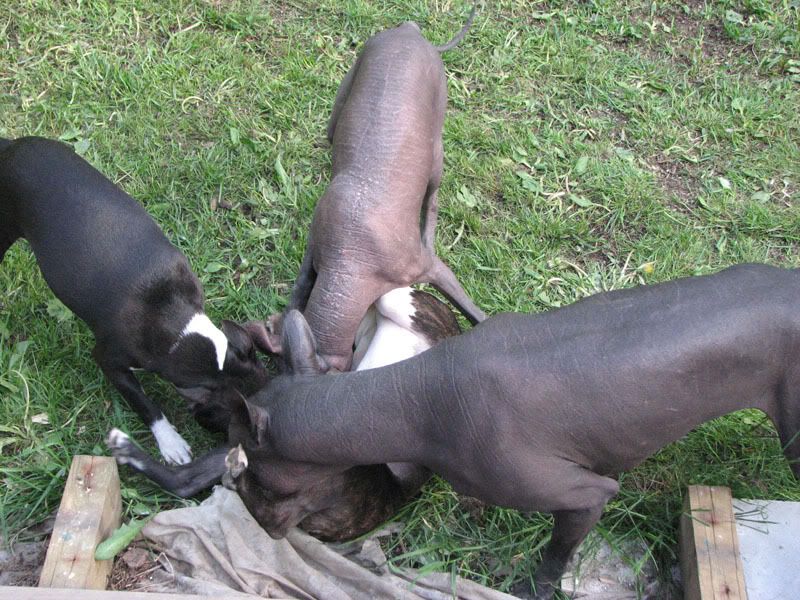 Picture proof that Chili loves to bite peoples noses..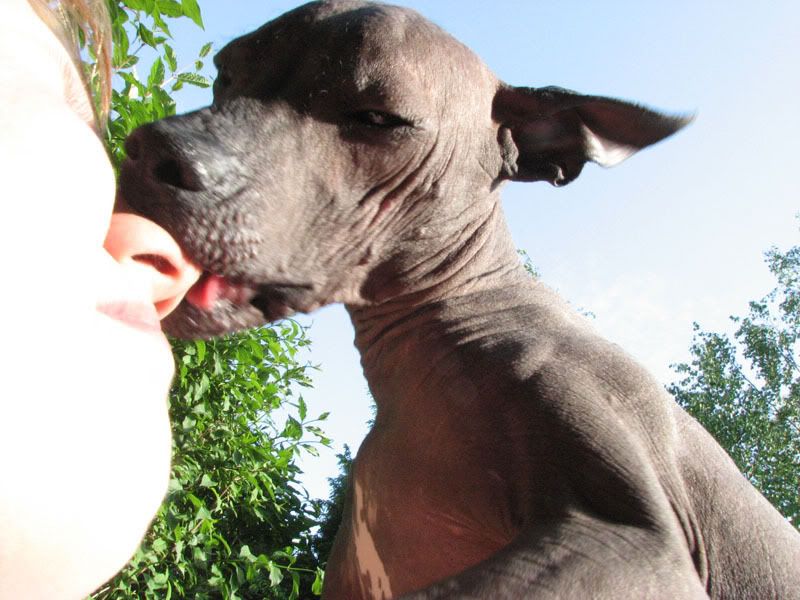 Here few clickable pictures of our xolo-monsters playing