Today we went to the local grayhound running track on thursdays they let all breeds train on their track. We wanted to see if Pancho would run after the lure on track as well as he does on the Lure courcing on the field. I must say we were not disapointed.
We had to wait for a while for our turn, Pancho was growling a bit to a boxer and we walked around to have his muscles warmed. We decided to try just the back stretch and since Pancho was really interested of the motorized lure we wanted to try that. (We also knew that Pancho is so fast that if they try to use the hand lever thingy he would caych the lure right in the start.)
Pancho left after the lure like he was posessed. He ran the whole way and even took a bite on the "rabbit". I am sure we will be there next week also and will try a bit longer run. Hope other Xolo owners will try this too. Dog seems to enjoy, Pancho did not want to leave the track at all. Had some  trouble catching him after he was exited about the run.

Going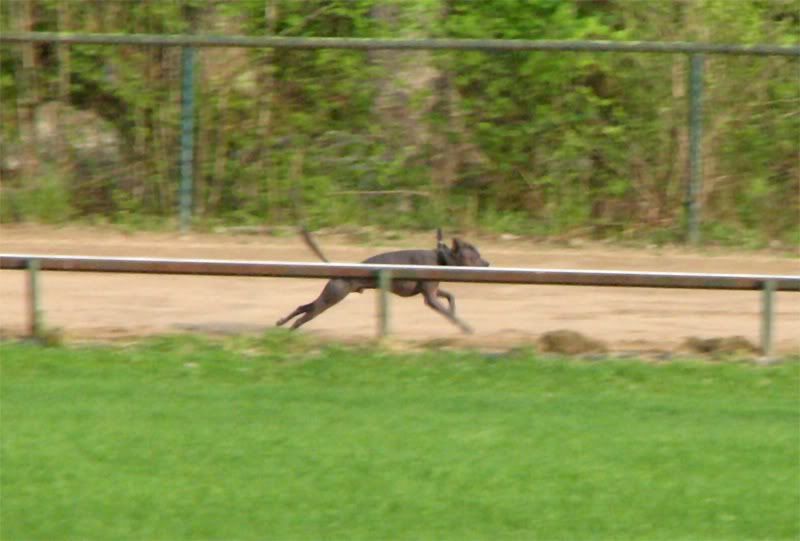 Running really fast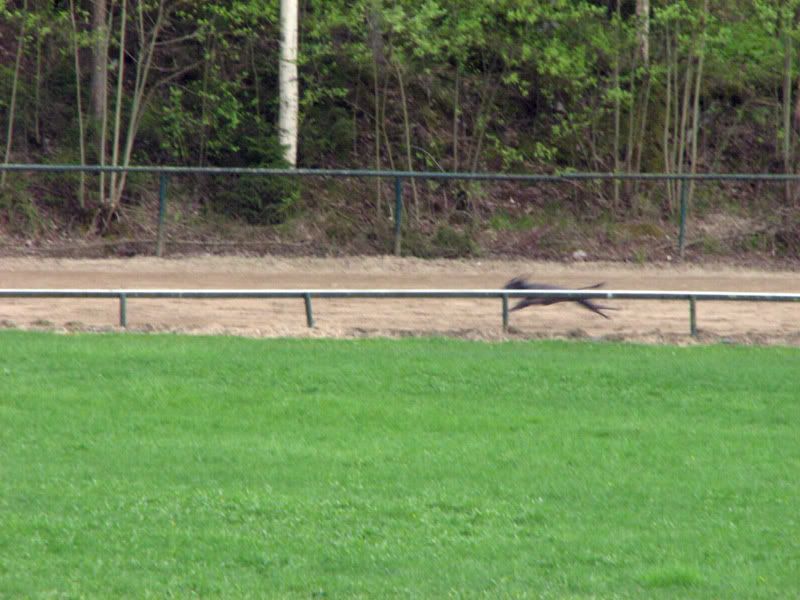 Almost there.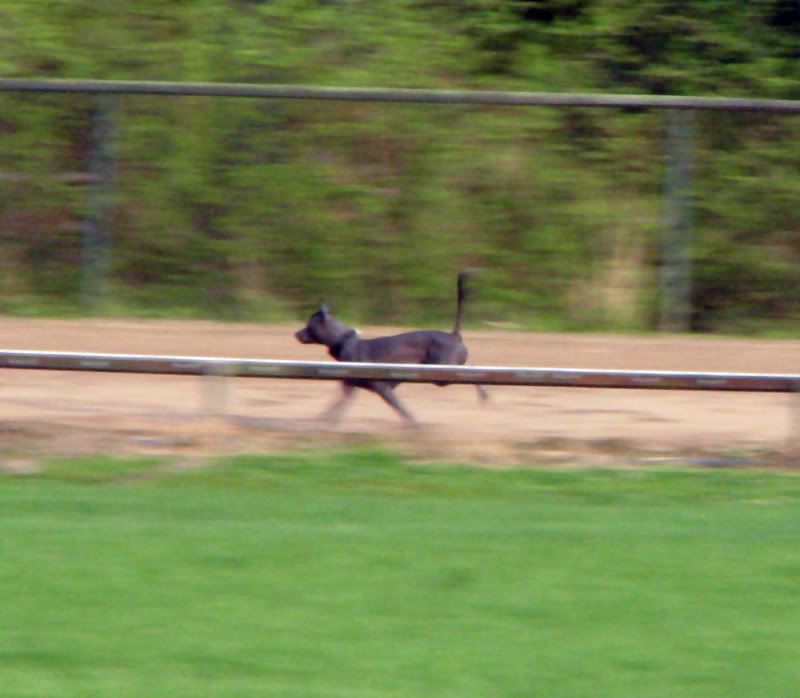 Got it!
I am not leaving. You can go without me.