Yesterday my friend with her dog Milo came here and Pancho and Milo had a nice time playing. It is amazing how Pancho knew how to be with smaller puppy. He played so nicely! He even lied on his back and let Milo bite him. I hope they will still be friends when they are all grown up!
Pancho and Milo playing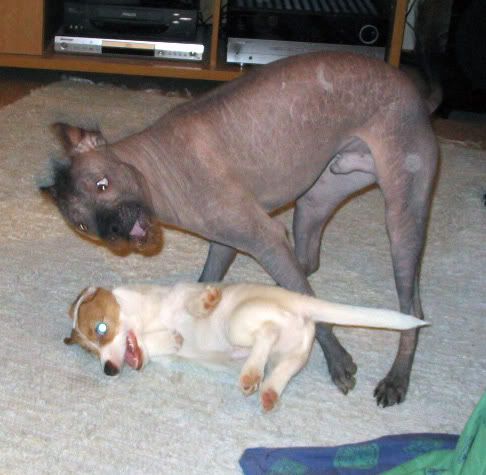 More playing pictures
here
Yesterday he had barked the whole day when we were at work. And it seems that he can howl like a wolf! :) Today I was expecting the same, but when I came home today Pancho was sleeping and the voice records showed that he has been totally quiet the whole day! WOW! We bought him yesterday this Anti-bark spray collar and tried it yesterday. He didn't like it so much, so we put it to his neck today when we left to work, but didn't put the power on. So he could get used to it. It could be that this collar (even when it was off) helped or then this is coincidence.
This is how the Anti-bark spray collar looks like:
We weighted and measured him yesterday and he was already 46,5 cm and weighted 14,5 kg.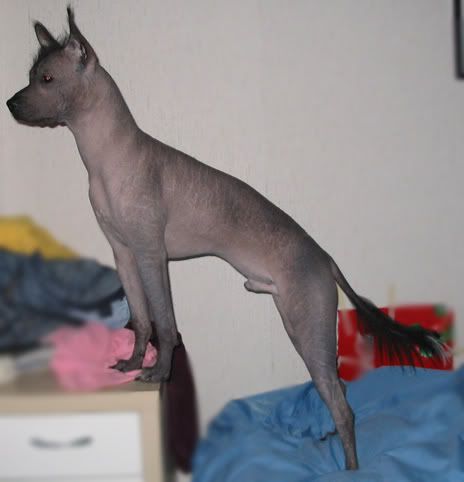 Today we were just in the dog park. There was a nice collection of these "bad" reputation dogs: rottweiler, americanstaffordshierterrier, staffordshierterrier, dogo argentino and bostonterrier. They were all very nice dogs! No fights, no growling, no nothing! They were all playing really nicely. Nice to see friendly (to other dogs) dogs from these breeds. Tomorrow might be a good day for walk in the forrest!  -Jozanna