Chili has found a new hobby. He loves handcrafting. Now that it is autumn again I have started to knit again. I'm knitting a overalls to Chili. He has found out that there is nothing more fun than to steal my ball of yarn and play with it. I have at least 4 times caught him playing with my ball of yarn… Here is some incriminating pictures…
"What..it wasn't me. seriously. I was framed"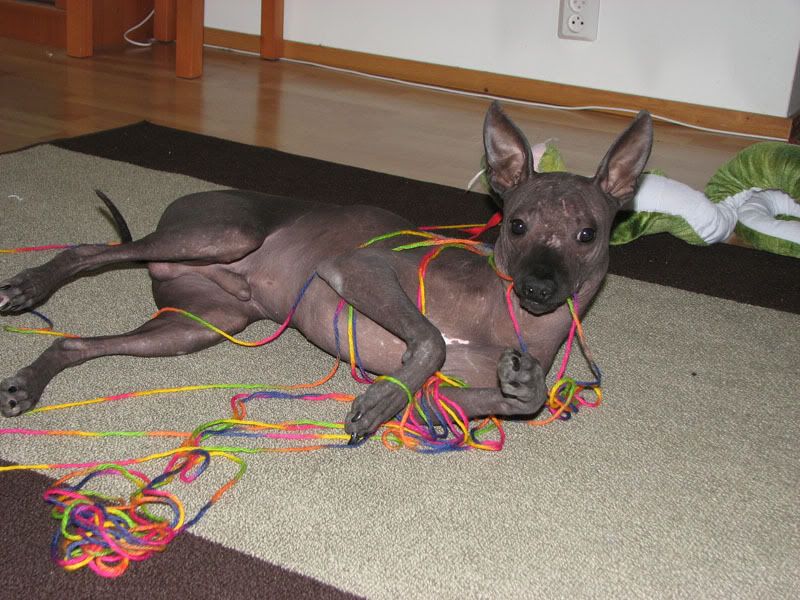 "Ok..You caught me.."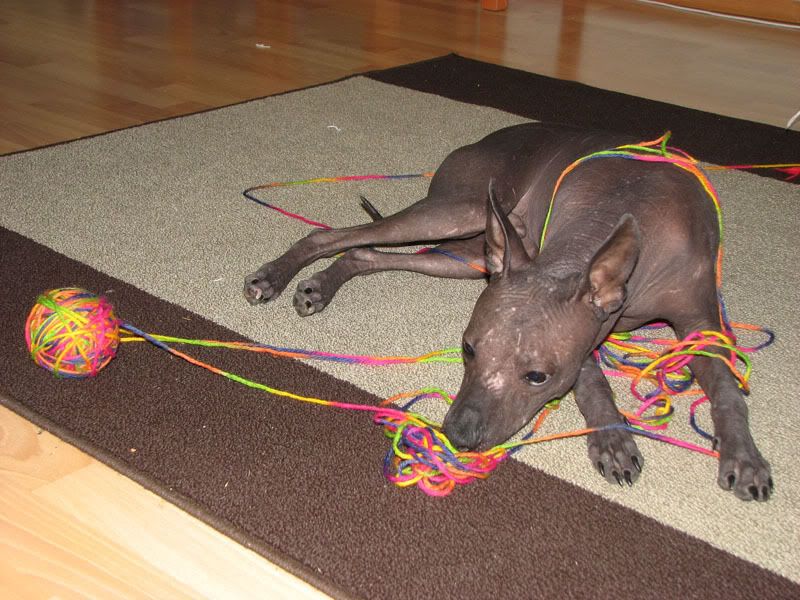 And this is what was waiting for me one day when I arrived home from work. This is almost ready body for the overalls that I'm knitting for Chili. The string continues cross the living room and behind the sofa. I was settling those strings for an hour. At least I didn't have to ask if they had a fun day while we were at work...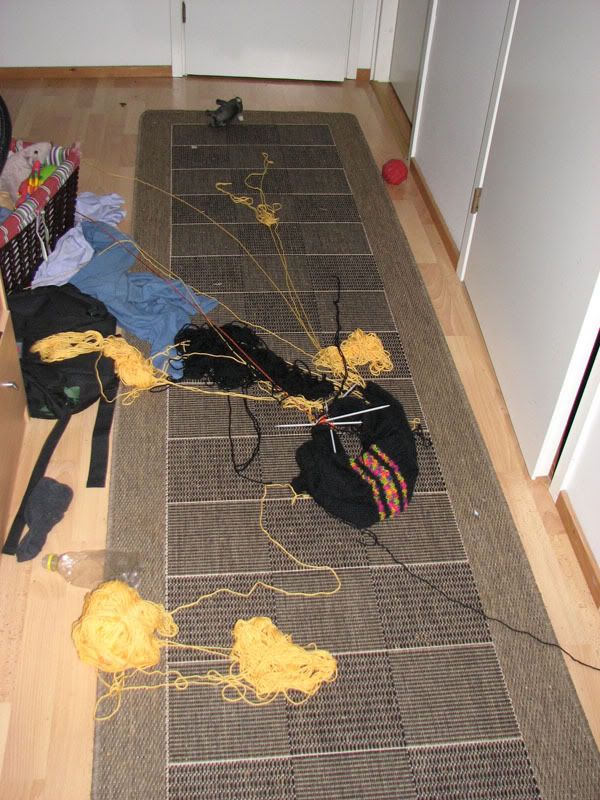 Bostonterriers Pontus and Wilma visited us on Sunday. It is funny that even we don't see them that often Pancho totally remembers name Pontus. If I accidentally mention that name his neck grows at least 3cm and he is looking at me like "where, what, when". Wilma is a girl so our boys were like in heaven. They were just chasing her and trying to... well.. play with her. It was totally impossible. I think Wilma is one of those girls that just smell extremely good to Pancho and Chili. Or then it is bitches in general that smell too good to them.. We had a walk together and even that was totally impossible. Boys were pulling me so hard that I thought my arms were hurting. They were acting like Wilma would have been in heat. Even thought she wasn't. *sigh* I guess it would have been too easy that Pancho would have played with Pontus and Chili with Wilma since they are same aged... I guess it's not easy to be a primitive male dog...
Sadly I didn't take any pictures of boys playing with Bostons (since I was forbitting Pancho all the time..) But here is one picture when boys were playing
with Milo the Jackrusselterrier.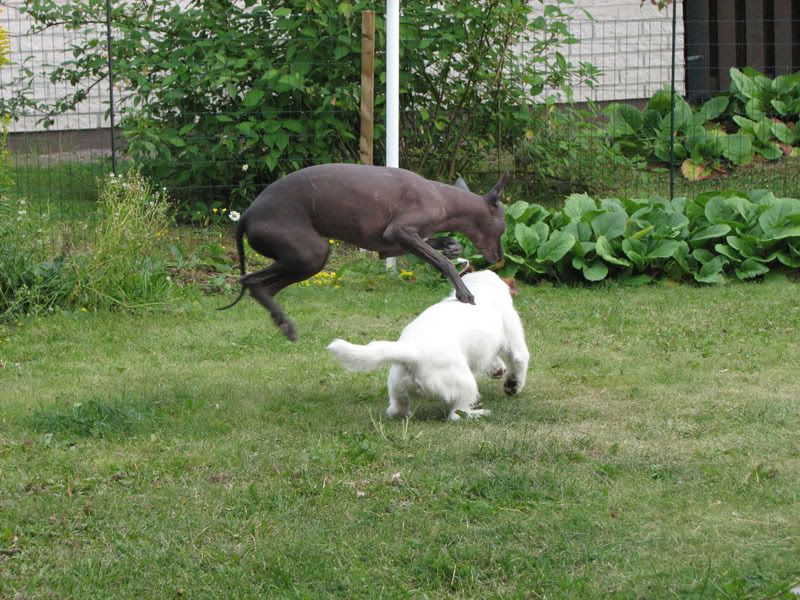 -Johanna