Today we were in the forest with Pontus and Johanna. It was foggy and rainy morning, but just before we left it stopped raining. The walk was very nice. All the snow had melted away and Pancho followed Pontus everywhere: even into the forest away from the path. They were all the time together. Dogs were running free and every time some jogger came we called dogs to us and Pancho obeyed every time. I was so proud! I think he has followed good example from Pontus who always comes when Johanna calls him. In the end of our walk we got a bit scared by a Doberman who ran free towards us. We couldn't see no owners anywhere, just the huge dog running towards us at full speed. Then we heard some man yelling to this dog, but he didn't listen to his owners at all. The owners just said to us that "don't worry, it's not going to hurt you, it's just a puppy. He is more scared himself". Yeah right.. He wasn't scared.. But this time nothing happened. It's just that it is so scary to see these huge dogs running towards you and you can see that owners have no control what so ever.
Today we bought a D.A.P to Pancho. This is supposed to help if dogs are barking or scared when left alone. I really hope this helps. I don't want to use any lemon collar etc. But he must learn not to bark..
I bought a small Christmas hat for Pancho, so that I can take some Christmas card pictures of him. I hope I can manage to get him sit down still so long that I would get good pictures :) Easier to say than to do..
Here some pictures from our forest walk:
Pancho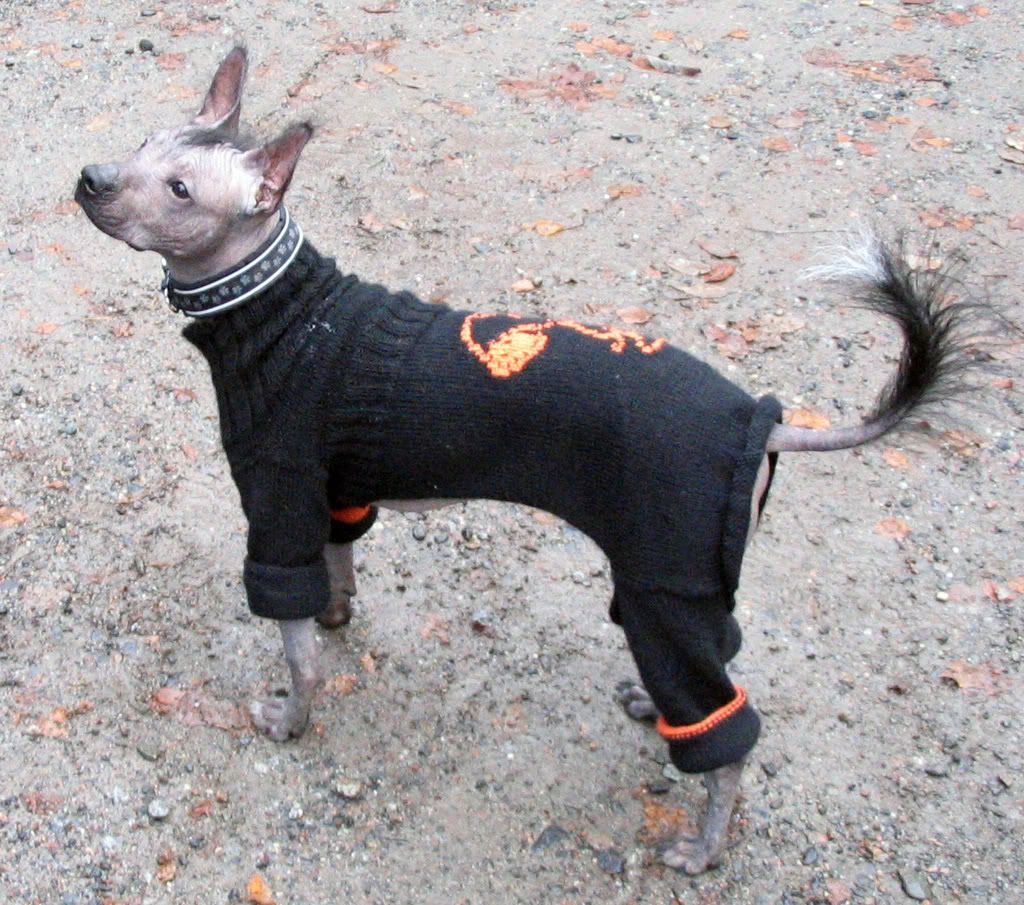 Pancho and Pontus running


Pancho and Pontus playing (Pancho in the air :) )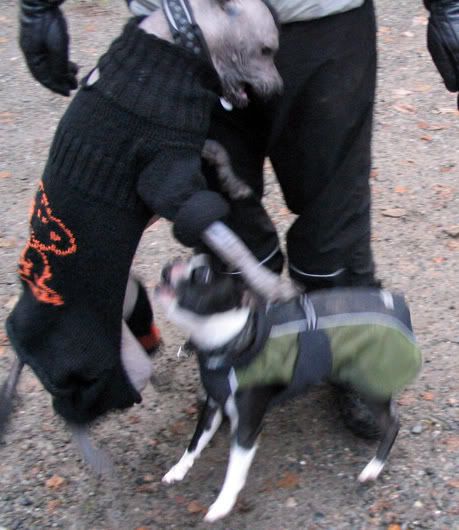 Pancho and Pauli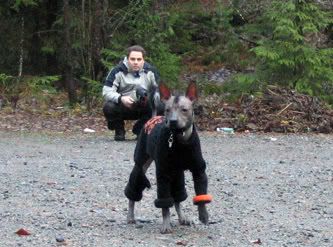 -Jozanna