Yesterday we went for a one day trip to city called Pori. We left from home in the morning and arrived back home just after midnight. It was a long but lovely day! Boys enjoyed it too since we spend whole day walking in the city and geocaching.
Pancho and Chili playing at home before the trip.. Or actually Pancho tried to sleep but Chili decided that it was playtime.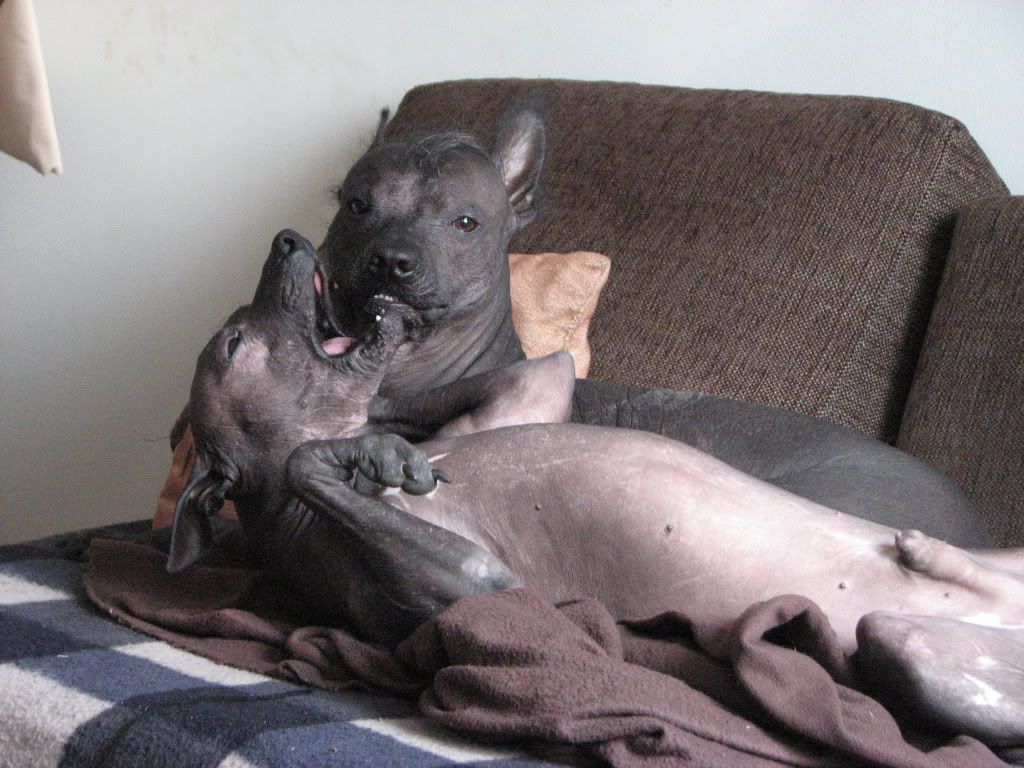 Boys in Reposaari Linnakepuisto
It was a very nice day at Pori: sun was shining but it wasn't too hot. We were stopped by some woman who had Chinese crestle dogs and she had been dreaming about bigger naked dogs. She was asking all kinds of questions about Pancho and Chili. Chili showed his best side and went streight to that woman, usually he doesn't go near anyone he doesn't know. 
We found out from internet that in Yyteri there is a huge beach for dogs. We had to go and check it out. It was beautiful. Hundrets of meters sanded beach and dogs were allowed to run free there. Beautiful! We noticed a small problem with sanded beaches for dogs. when Pancho and Chili was running there their eyes were full of sand. But anyway it looked that they really enjoyed theirselves. They were in the sea and chasing birds on the beach. Really good times!
"koirien uimaranta" = beach for dogs
Straight away after arriving to the beach it was game on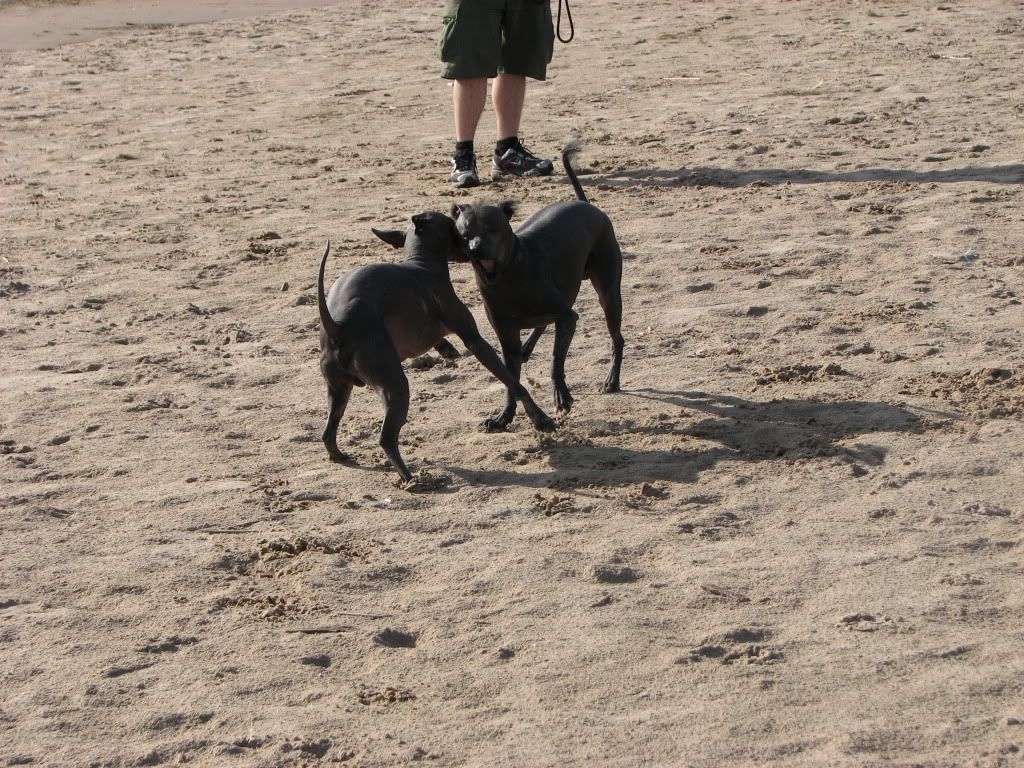 Chili and Pancho on the dog beach
"you can't catch me"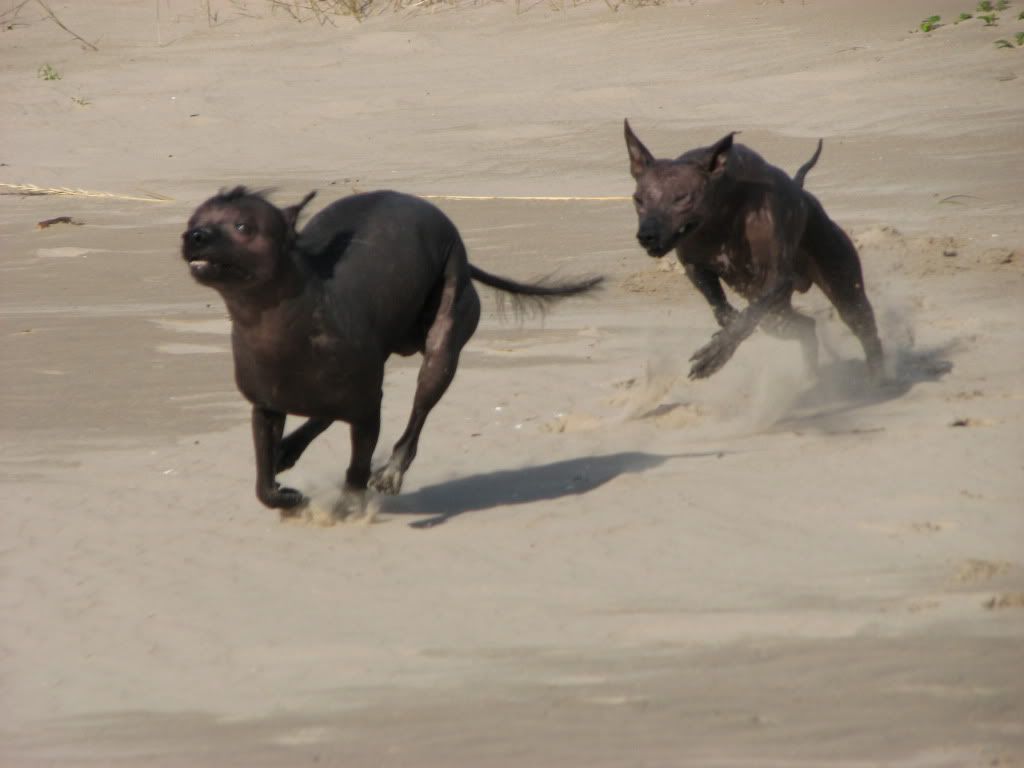 Boys and me in the sea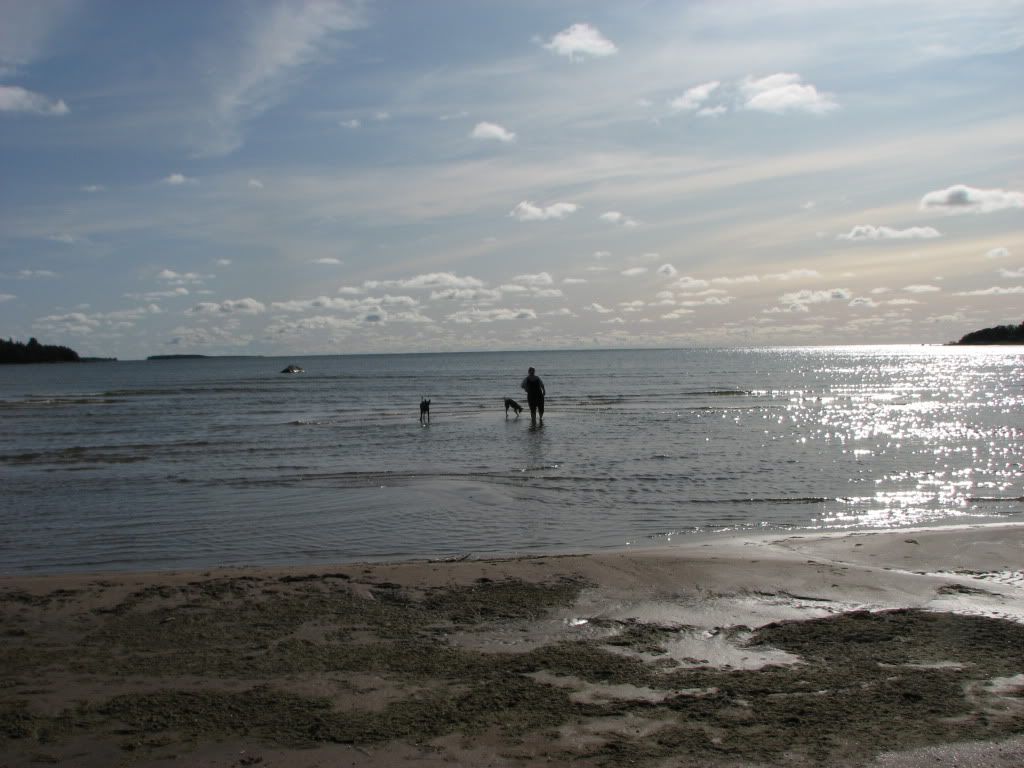 Chili posing
Bear fight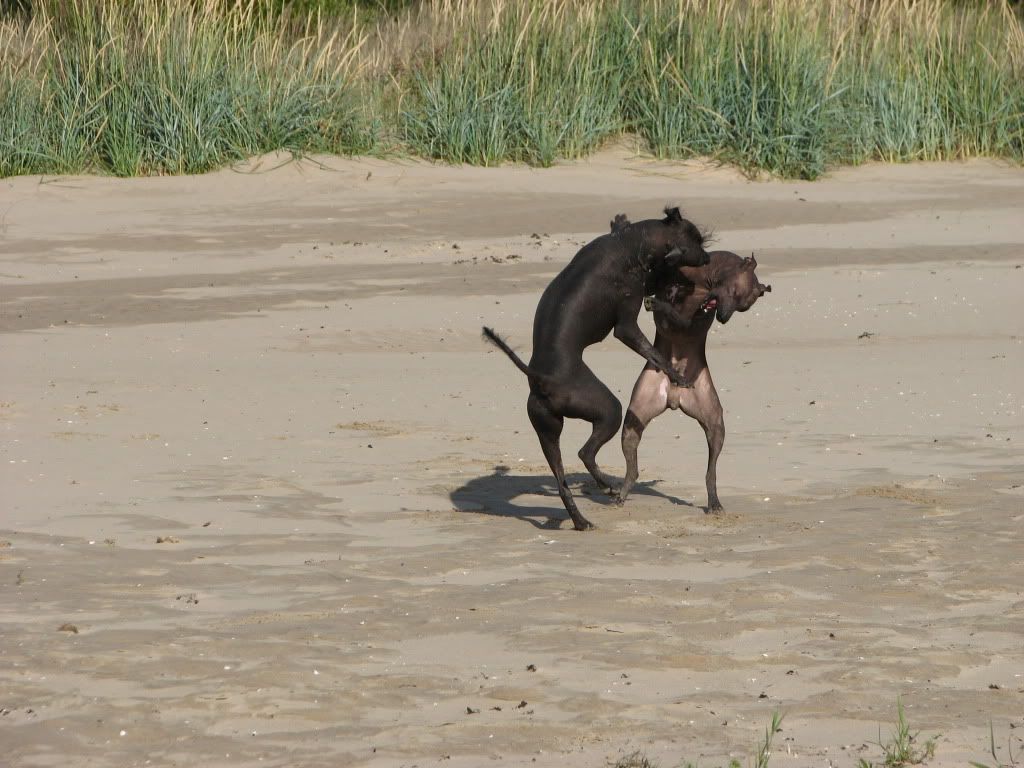 Gread day and we will surely go back one day! -Jozanna