Ok, Finally we got those holiday pictures to our computer. So be prepared for many pictures.
This picture was taken in Oulu.
Today we visited our friends who have that Milo-Jackrusselterrier. When we saw them first Milo had to try to dominate Chili. Pancho wasn't too happy about that and so Milo and Pancho almost had a fight. We had to separate them. They used to be best friends but now when Chili is still so small it is totally different. I hope this phase will pass. Then we went to have a walk and when everyone was on lead all was good.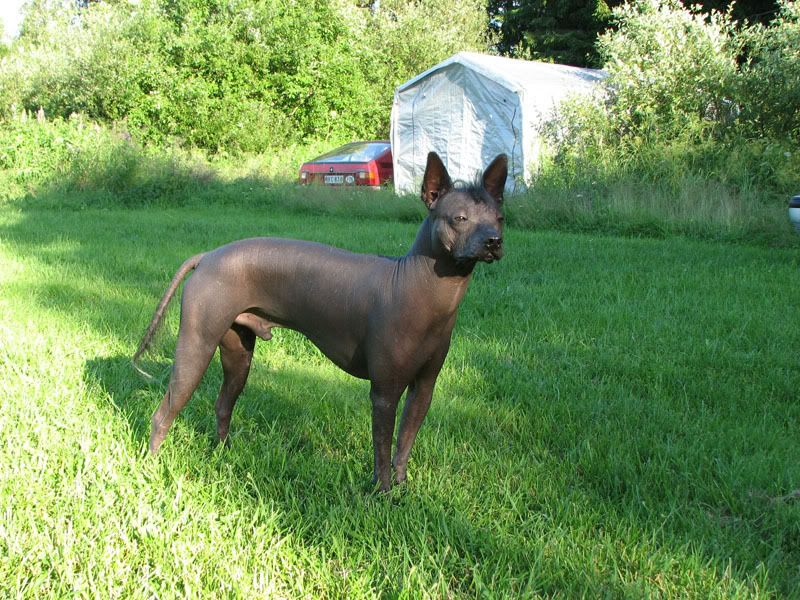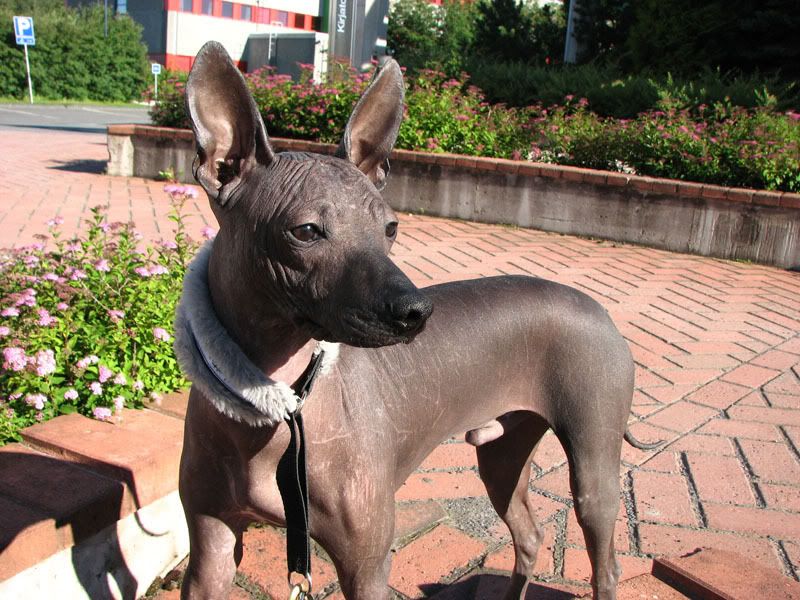 Our tired travelers had to sleep to get some energy for more running and sniffing. (you can click pictures to see them bigger)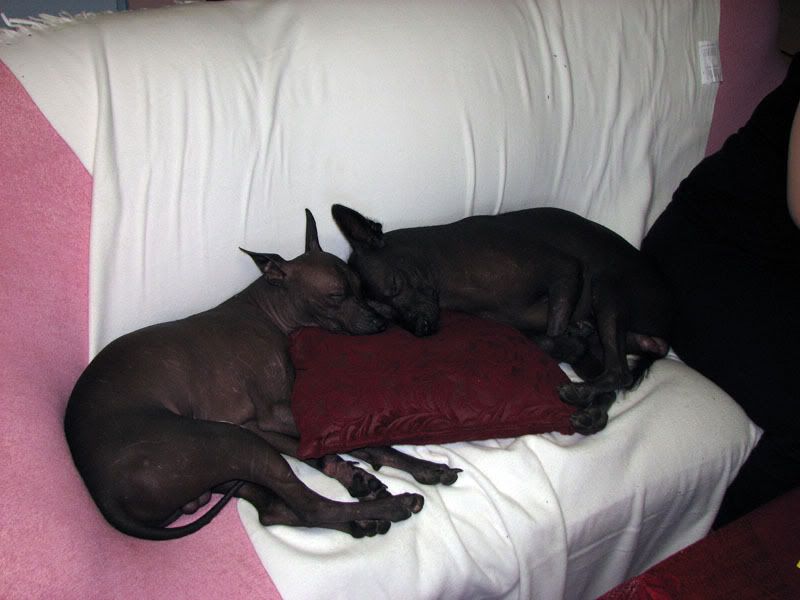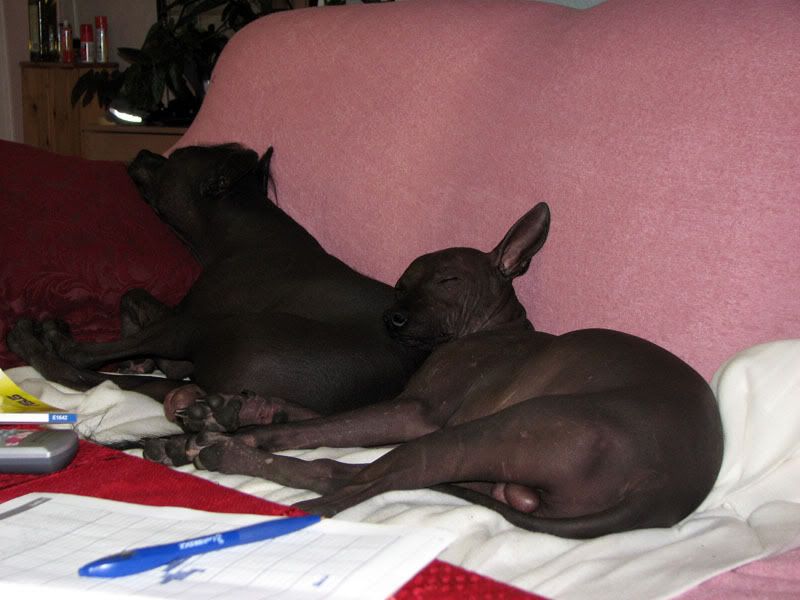 Our boys have a totally opposite stance to hair dryer. When we turn that on Pancho runs away, but Chili runs towards. It is very nice to lay down somewhere and have that hair dryer warm you if you are really cold. Chili learned right away that is something nice. Only thing is that he always goes to lay down 10cm from the dryer; it is a bit too warm place.
HERE
is one picture where Pauli was warming himself and Chili run into his lap to steel all the warmth.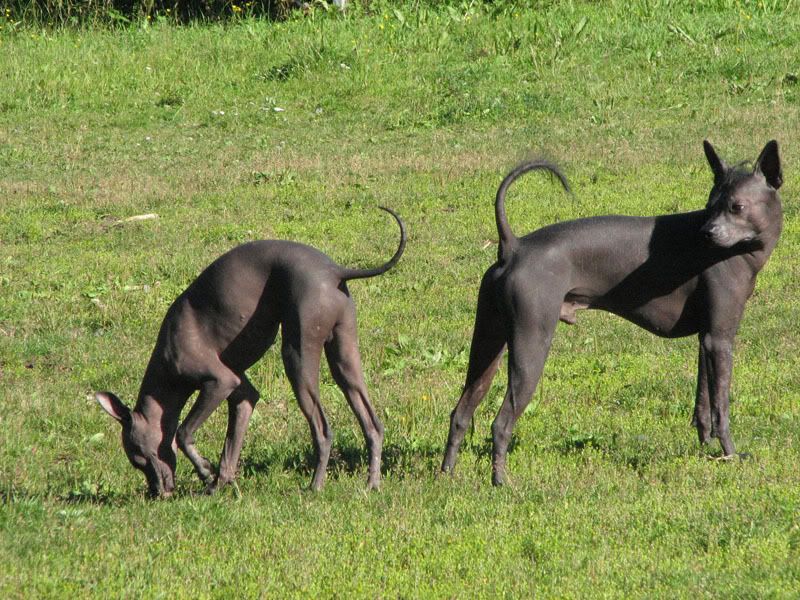 Two days ago I took boys for a walk and I saw that Chili took something from the ground. I looked at him and he tried to continue his walk like nothing happened.. I checked and noticed that his cheeks were swelled like there would be something big in his mouth. I went closer and saw two tiny legs sticking out from his mouth. I was disgust. For a moment I was thinking what to do. How would I get that our from his mouth. Then I just grapped his mouth from the sides and kept his head down and told him to let go. For 5 seconds Chili thought would his catch be worth of keeping but then he decided to let go. He dropped a dead mouse on the ground. *yak*. Again moment when I tried to remind myself not to kiss Chili for a day...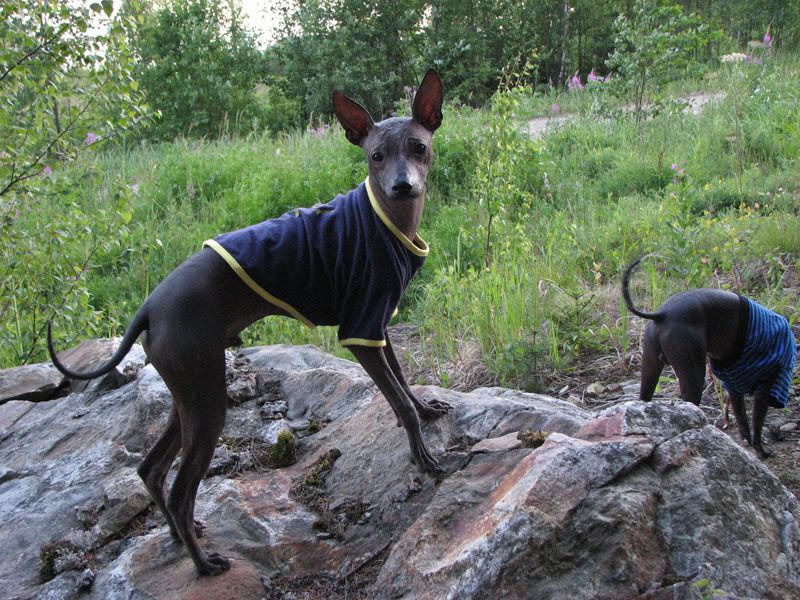 In these 2 pictures we are in Oulu on Pauli's fathers apartment. Pancho loved to sit on that chest and look outside passing people. Windows are in second floor so quite close to the street. He only barked if he saw any dogs :)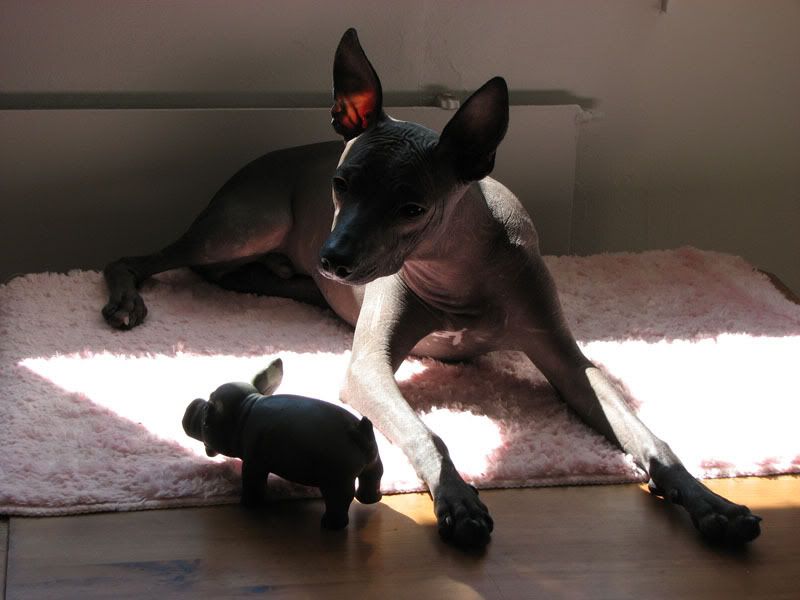 Here is some more scenery pictures from our trip:
THIS
was a weird place. It used to be an old harbor of a sawmill in Oulu but now it was abandoned. Old ships had been left to the water to rust. Quite spooky place at dark I would think.
THIS
and
THIS
and  sea pictures are from Oulu.
Here is many clickable pictures of our boys.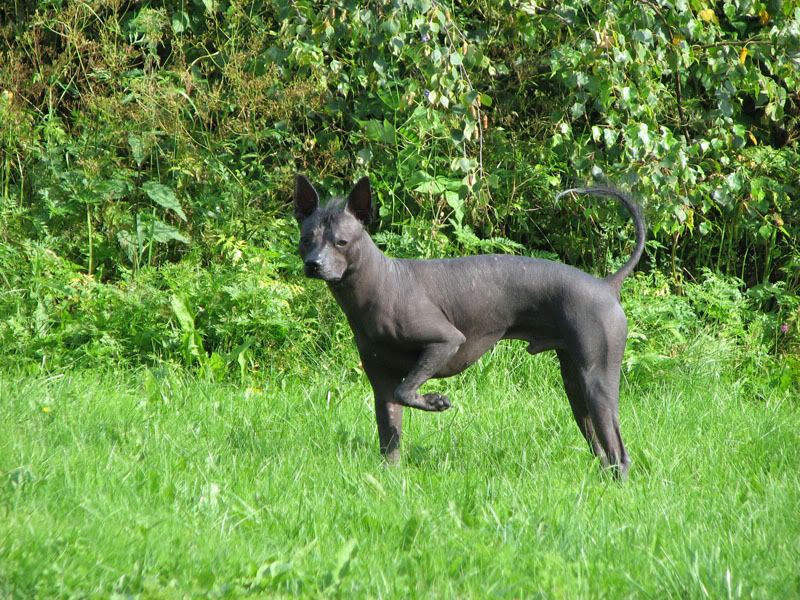 This is the museum place where Pancho was bitten by many horseflies. Just some 5 minutes after this picture.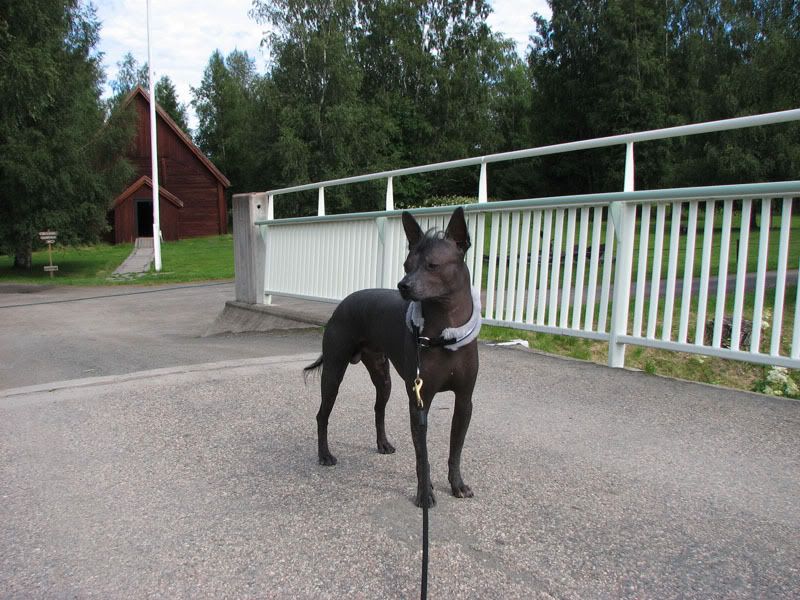 And finally some misc pictures from the last few weeks.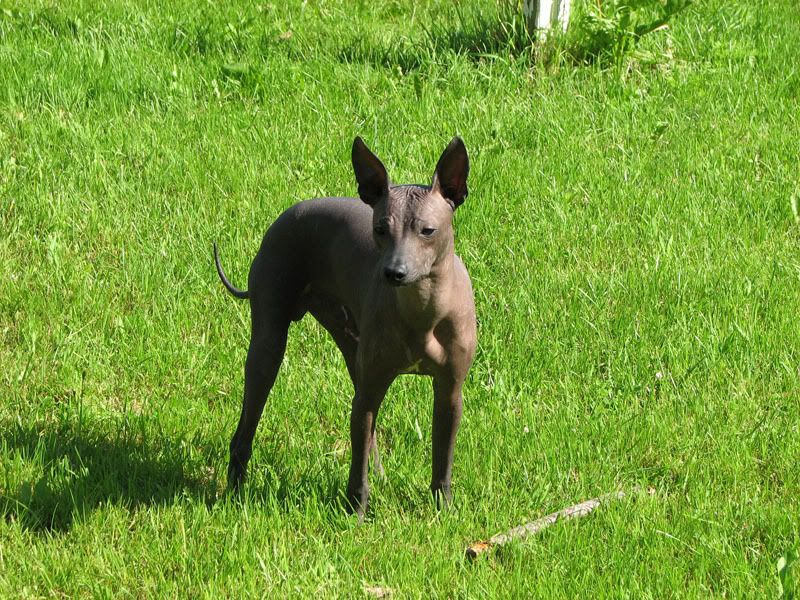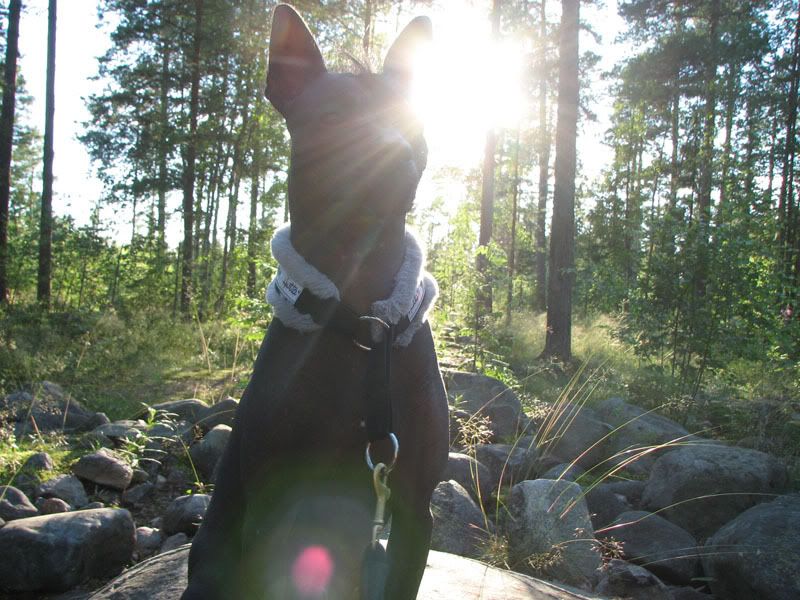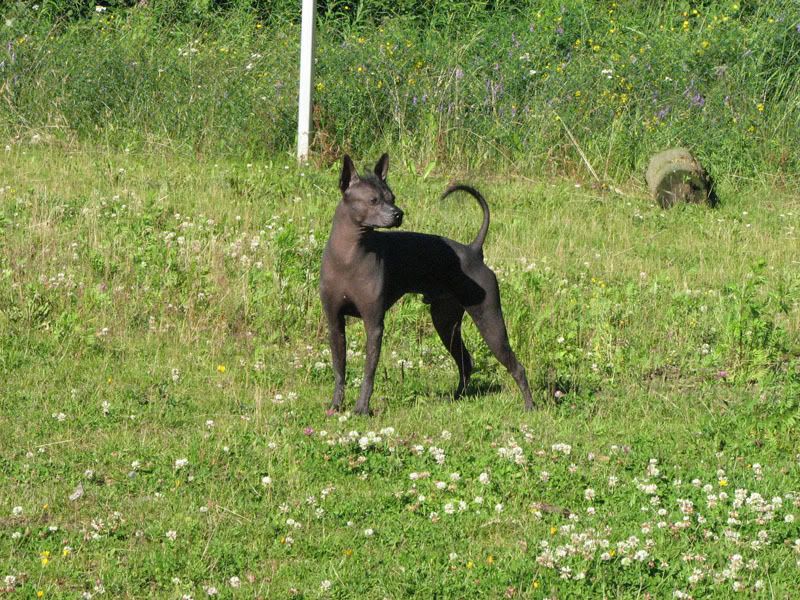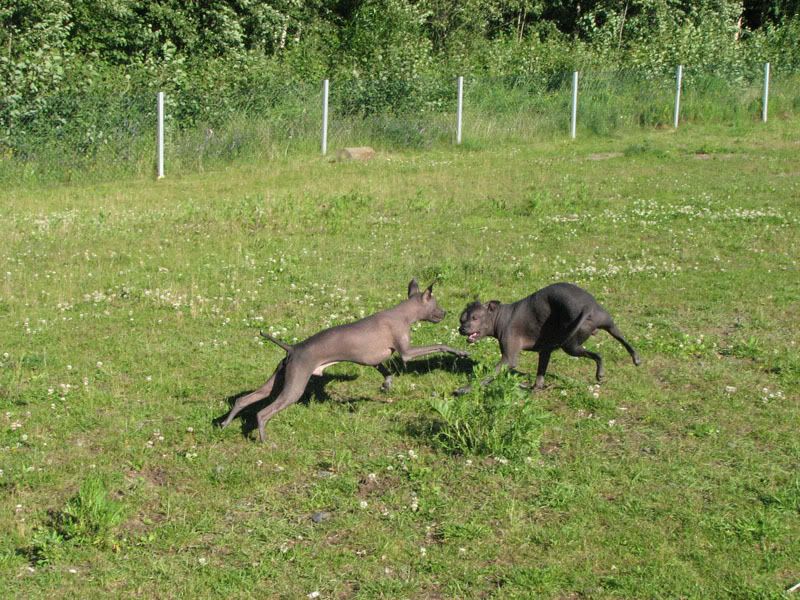 I hope you enjoyed your stay on our blog. Hope to see you again. Good night. -Johanna