Past week was very warm. I think it was more than +20 almost every day. It was like summer and boys enjoyed being outside and laying in the sun. They tanned a lot and even Chili is almost black now. I was sick and home from work for 3 days so I kept back door open and boys were outside almost all day long.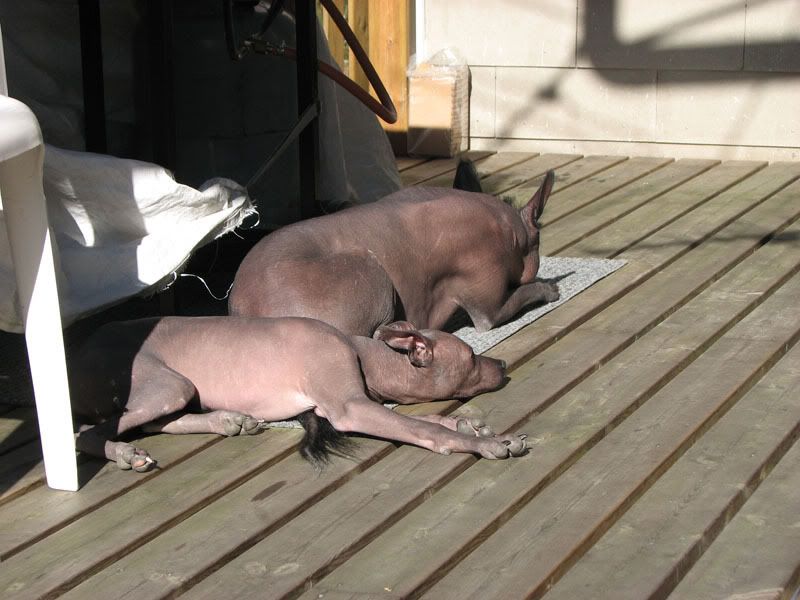 We are planning now to start renewing our back yard terrace and building a roof to it. It is a big project so we have to plan carefully. Then boys would be more happier on the back yard even if it would rain.
Last week tuesday Chilis measurements were like this: hight 38cm (Pancho at the same age 38,5cm) and weight 6,4kg (Pancho at the same age 9,7kg). We are already giving more food to Chili what the instruction in the puppy food is. Still it seems that he doesn't gain more weight. I think it is because he is super active all the time. Tomorrow it is a measurement day again. Let's see if he has gained any weight.
Boys playing on our back yard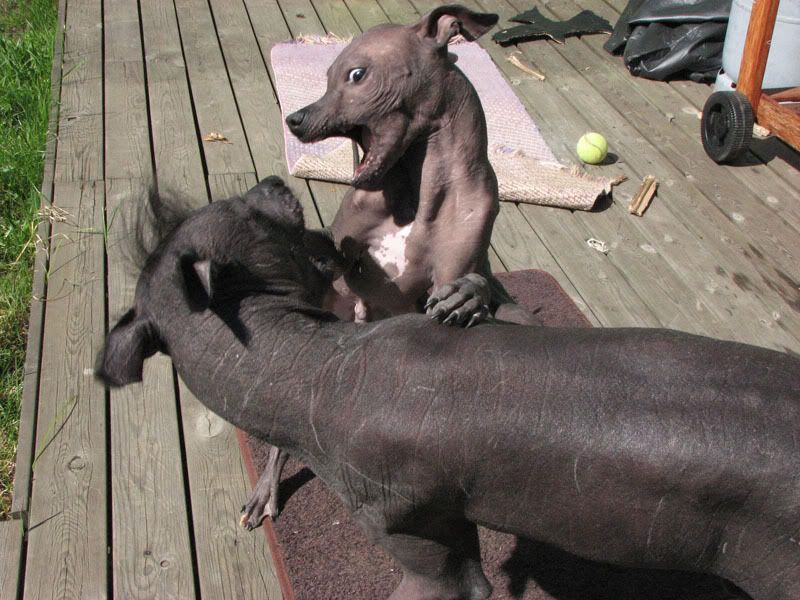 Monster-Chili attacking Pancho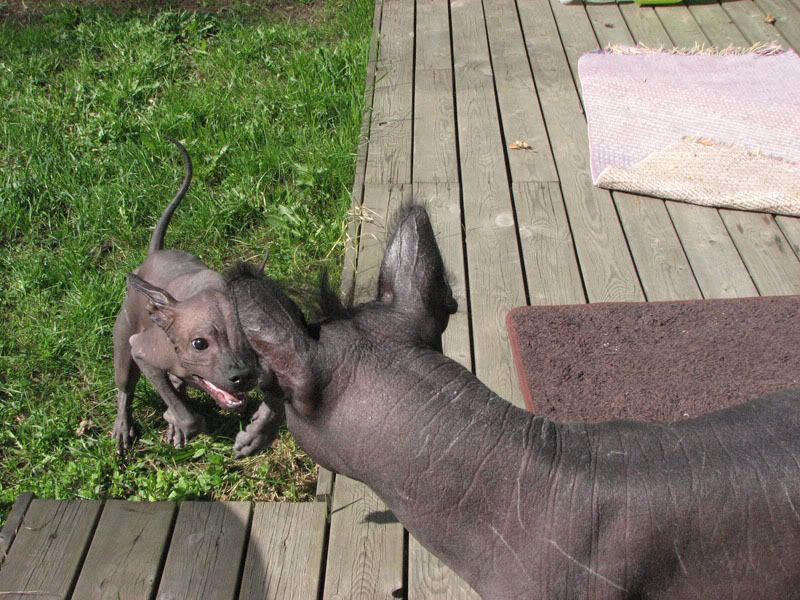 On Wednesday I will have my first puppy course with Chili. He will go to puppy school. I will let you know how it went and what we learned. And of course his new measurements. -Jozanna