We went for a  long walk in the forest today. We were walking along a nature path and went to find a geocache at the same. Our GPS broke down on our way. There is some software problem and the display just froze. We managed to find the cache anyway.
After we found the cache we decided to take a detour from the path and went into the lakesade that was near. That was an error. There were vipers on the path that was on the waterfront. We saw 2 on the path and we are sure there were more. We did not dare to go back the way we came since it was dense forest and now we knew there were snakes there. We took the path and Rafu carried Pancho so Pancho would not go to sniff any snakes. Rafu allmost stepped on one when we had to go off the path. There was a spruce on the path so it was easyer to go around it. We did manage to get out of there without bites.
Here are some photos from today.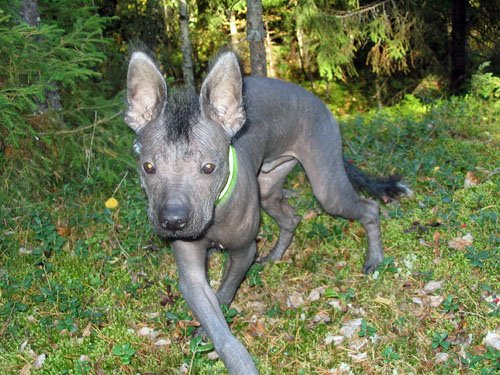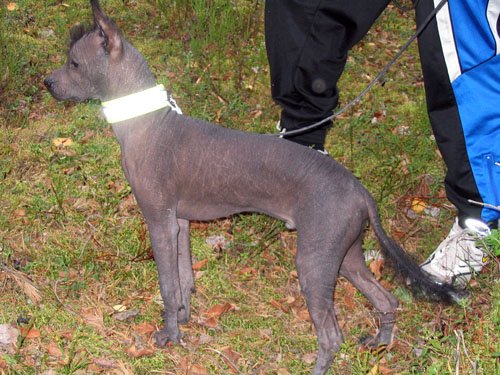 And a few from yesterday
Pancho trying to sleep in the sun..(he is not allowed to go on the bed..)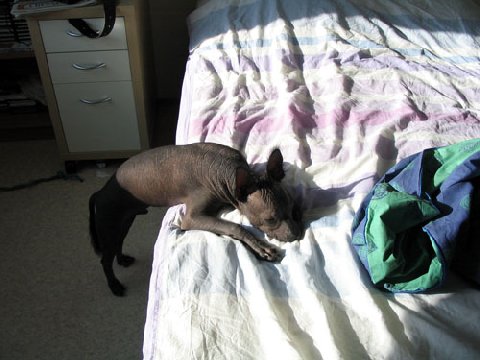 Playing with some woll.
We use that string to keep the bedroom door open when he is home alone.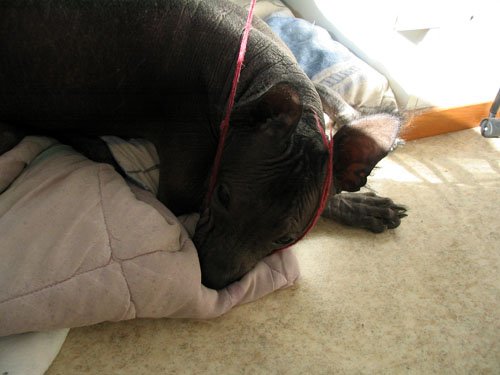 In the shower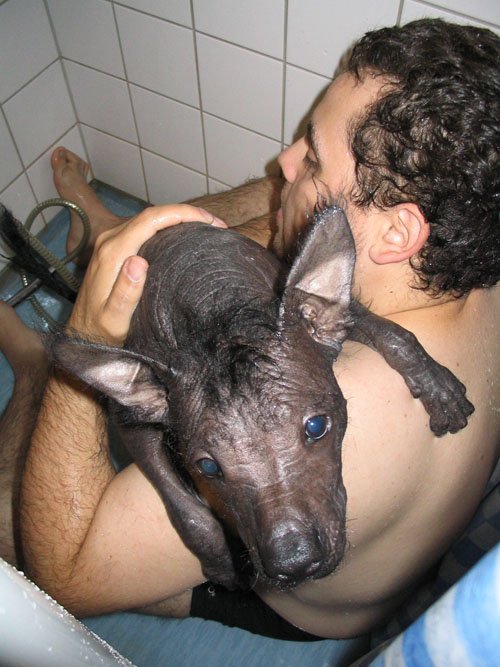 Pancho going out after sunset.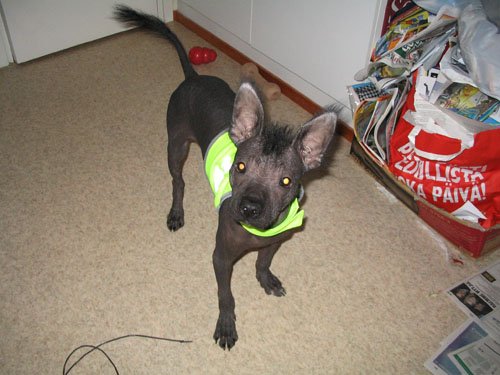 Here is the promised picture of Panchos handywork..