I just finished putting pictures and some videos to computer but I'm just too tired now to add them here. Tomorrow I will put more pictures and hopefully those videos so you will see how our weekend went. Tomorrow is also Chilis measuring day so more info about that coming also.
Here is some picture previews :)
Chili and Pancho running: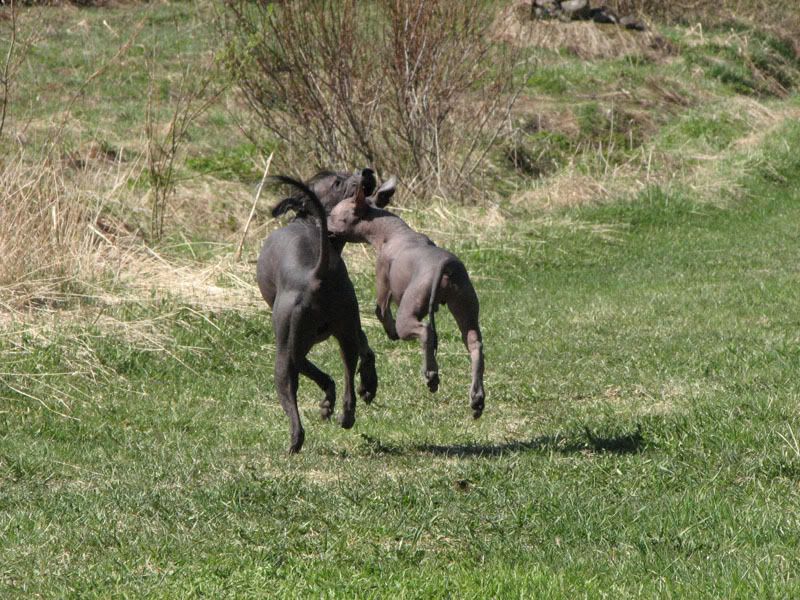 "My stick"..."no, my stick".."no, my...."


-Johanna