Weather was very nice last week, but then on Sunday night it snowed again. Last night it had snowed even more but thankfully we didn't change summer tyres yet to our cars. Today most of the snow has already melted again... I hope it will become summer soon! Here is our boys outside playing with sticks. Even Chili loved to go to the back yard. He didn't want to come in. He has learned very well to do his business outside when we are on our walks. He is still wining if the ground is wet or cold, but he will get used to it!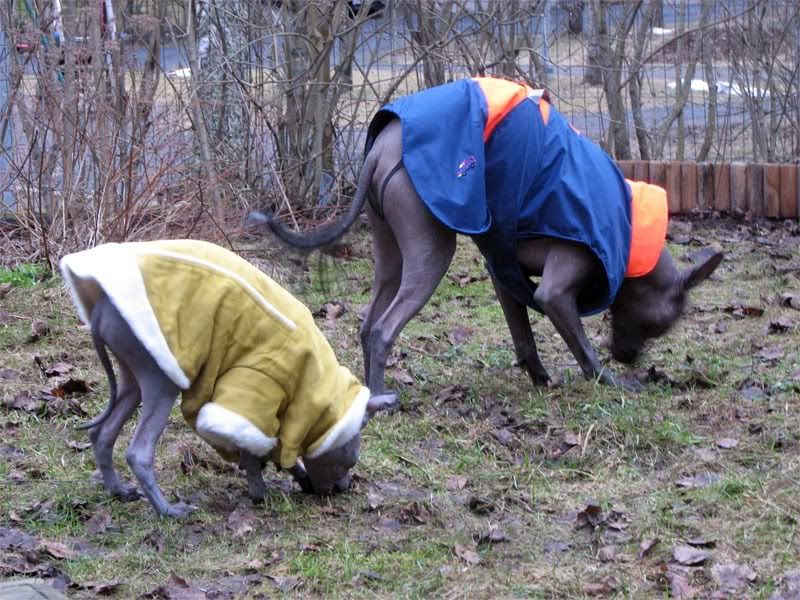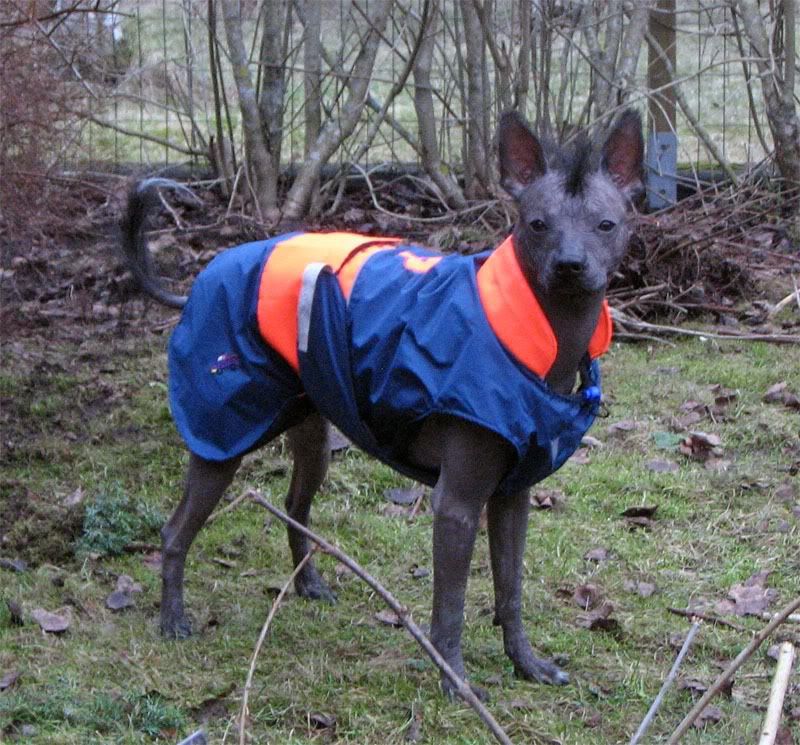 Chili has been smelling different a few days. At least Pancho seems to think so..Maybe our visit to see Wilma and Pontus launched somekind of hormones in Chili. Pancho has been sniffing him for one night and trying to get a bit too intimate with chili.. Luckily that has stopped and lasted only for one night.. Still Pancho seemes to be more interested for chilis pees and sniffing him more. And it seems that he is tolerating less from Chili now. Before Chili could more easily take toys from Pancho but now he has started to growl to him.
We are now trying a new food for Chili. This one should be quite good. Josera brand. Let's see how it will be.
-Rafu