We went on Saturday to our friends house. They have got a second Bostonterrier. She is a girl and her name is Wilma. She was soooo cute! Well, you will see from the pictures: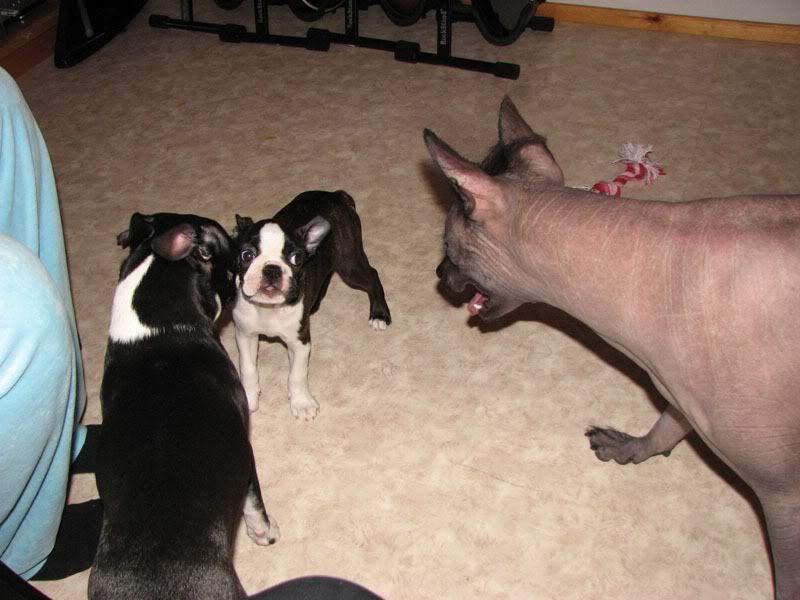 "Whats's going on? Did I interrupt something?"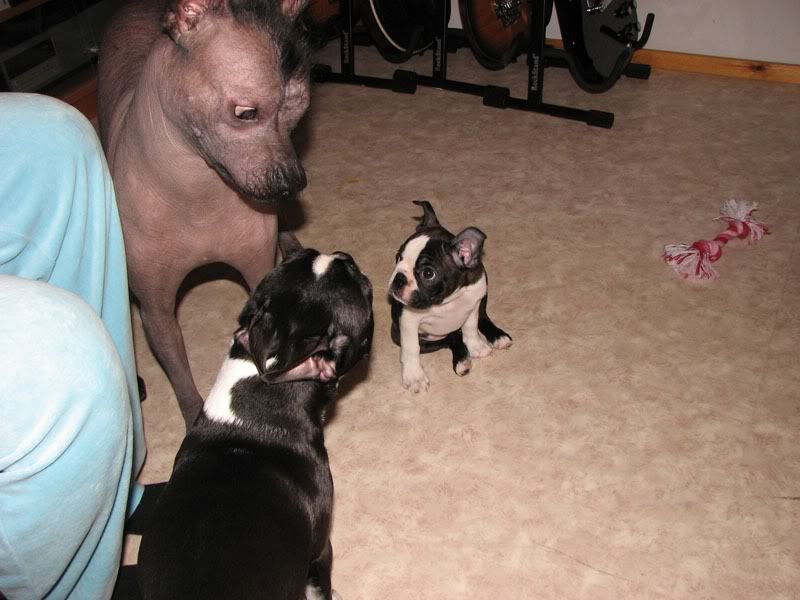 "Well, actually...I was just asking advice from Pontus how to look cute and get people to forgive anything I do."
"It is quite easy. You just sit down looking at them with your big brown eyes and that should do it. "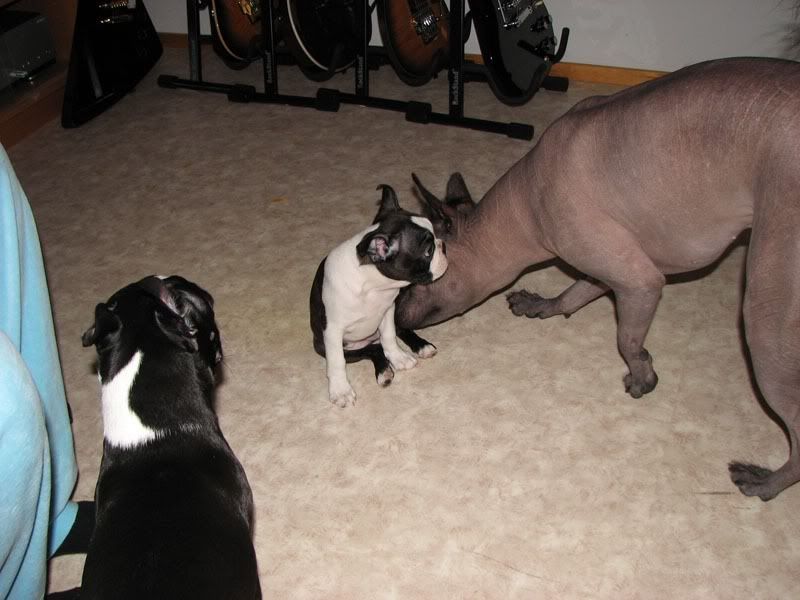 "Ok, now just sit there and look extra cute"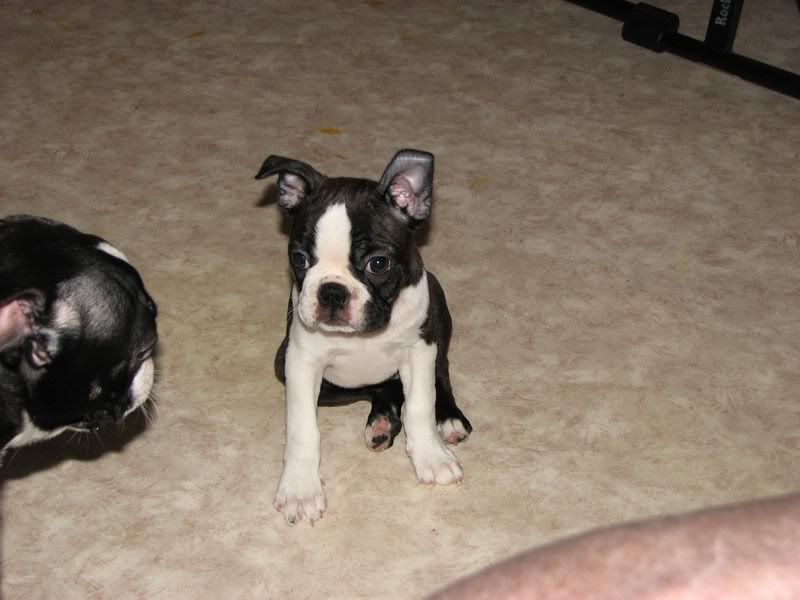 "It works, it works, wipiii!! I'm so going to use this every day!"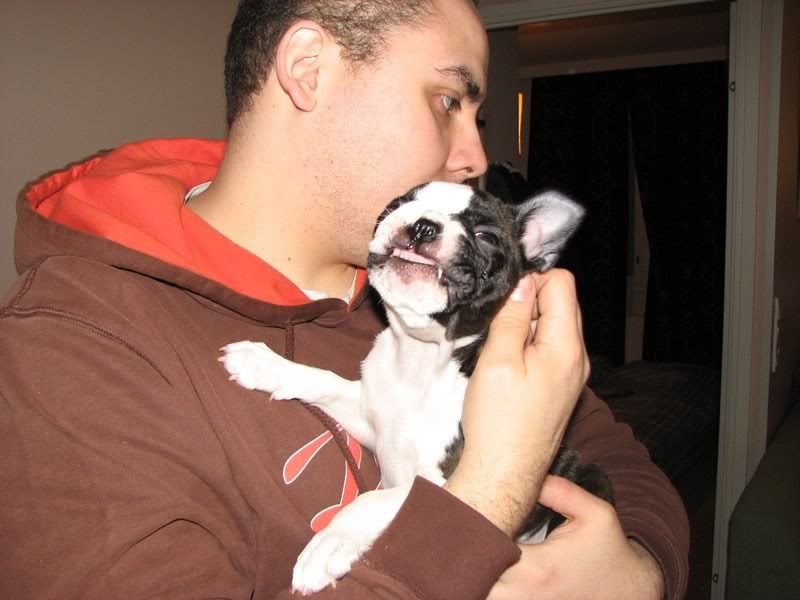 Pancho has learned to love sauna! Everytime when we go to sauna he comes with us. He just lays down on his own spot and enjoys the warmt. Then when it gets too hot for him, he just leaves. :)
One day something funny happened. We were sitting in the living room and I was wondering where Pancho is since I hadn't seen him for about 15 minutes. Then we started looking. He was nowhere. Then we checked bathroom. He was just standing there behind a shut door. Pauli had walked passed that room and closed the door not knowing that he was there. Pancho was just standing there not saying anything :) Poor guy.
Here is one photo of him some weeks ago. All the summer color has dissappeared.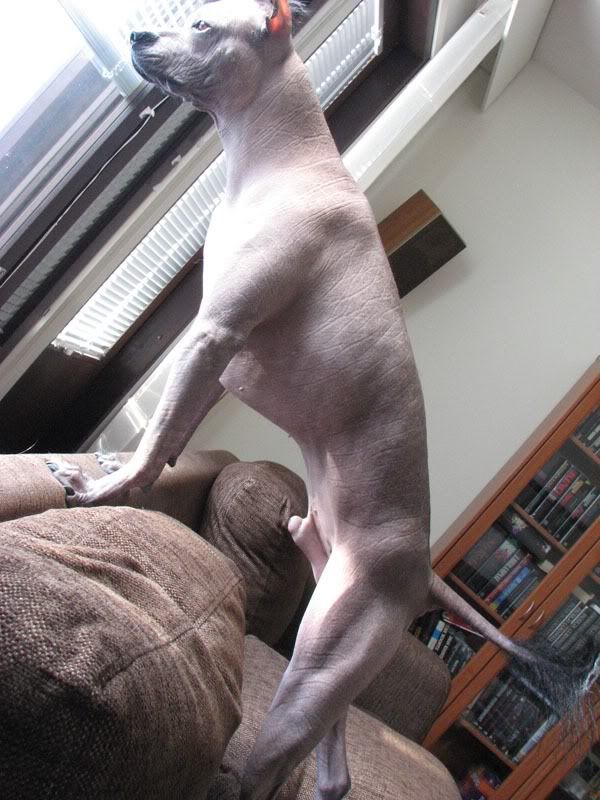 -Jozanna