So last summer went...Last autumn went..and now this winter (cold cold winter) is almost gone. Wipii! Finally we see the sun and can feel how it's warming. We can see the effects of the sun on our boys: they have already started tanning again. It's funny how differently they tan. Pancho starts tanning much sooner and first his head starts turning black and paws (well, they are the parts that are mostly in the sun since they are wearing clothes outside). Then he starts tanning from his chest so that it looks blotchy. Chilis' muzzle turns black first, then whole head and paws. Now he has started to get color to his back; starting from the tail end.
Chili in his winter color
Pancho in his winter color
I just got confirmation today that me and Chili got into Agility-class. It's a beginner's class since we have never done it before. Nice to go see how it will go and nice that Chili gets some more brainwork and Pancho some own time with Pauli. I'm a bit nervous how it will go but soon we will see. The class starts next week and will last 2 months. It is in this huge indoor arena close to our house. It's not totally warm in there, but I will just put some clothes on for Chili. Some years ago I tried to start agility with Pancho, but all courses were full all the time. Now this new place just opened end of last year so now there is more places and courses where to go.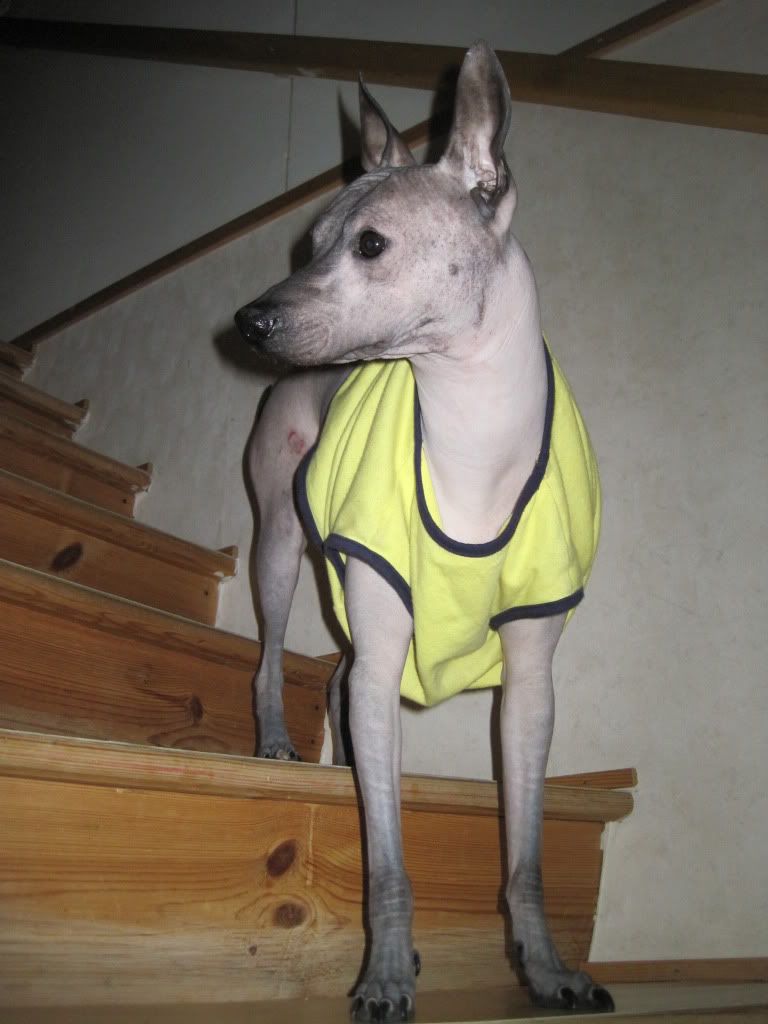 For some time now I have trained both boys to jump over obstacles and go underneath them. Both understood right away what I was teaching them: fast learners and good food
J
We have been training in our house so the space is a bit too small. I have been dreaming of buying our own house with a huge garden so that we could build some obstacle track there and boys could train. Well, one day if we win in the lotto.. This whole agility-thing is so good for Chili to get some more brain activities since he really seems to enjoy of them. I think Pancho would like them almost as much, but not sure if we could start these kinds of courses with him since he doesn't like other male dogs and he is not so easy to motivate with food that Chili is. I have never been in any agility classes so I don't know how they work; who knows maybe we could do this with Pancho also. Next week I will see what it is. I don't know if we will ever go to any competitions or just have this as a hobby since I'm not a competitive person at all!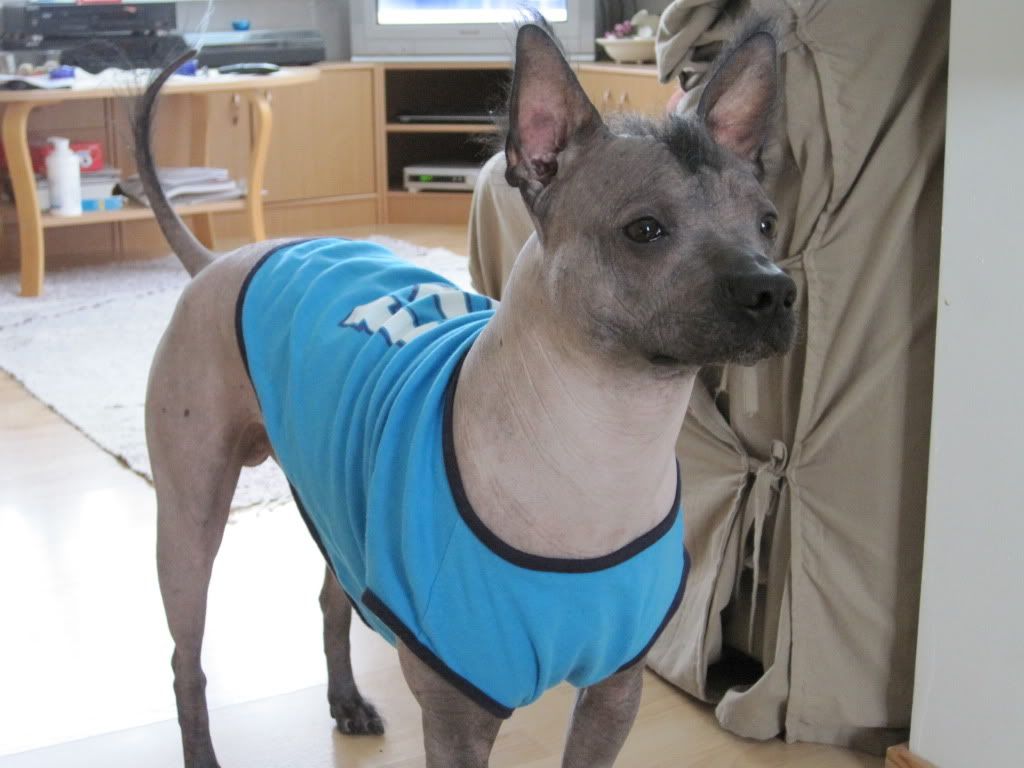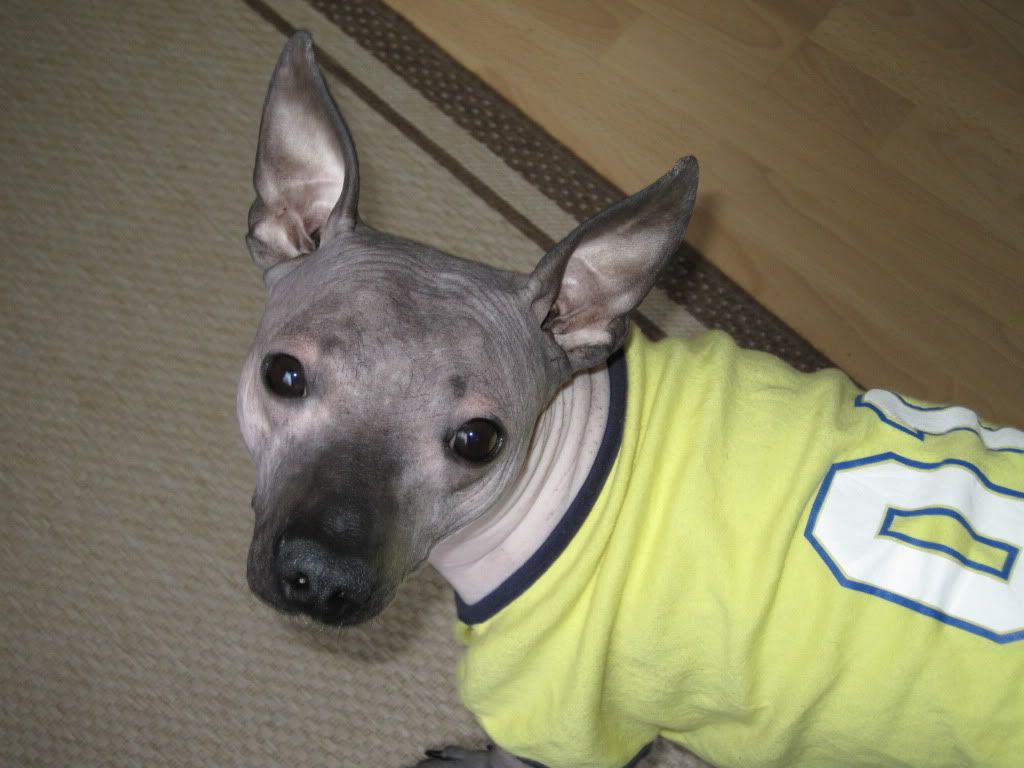 Tomorrow we are taking both boys to vet again. Chili had antibiotics for his skin since for some reason his right back leg itches and he gnaws it. Then because of his gnawing there comes these red spots to his leg that looks infected. Now they are going away again because of the antibiotics. Vet didn't find any reason for them the last time we went there, but let's see tomorrow what happens. Pancho has been really healthy since he started that hyposensibilisation treatment long time ago: no more eye infections and not much itching face. Now he has a weird lump on his right front leg. It looks exactly the same that he had in his chest. The lump in his chest was benign histiocytoma and I can't even say how much
I hope that this one is nothing serious either. Tomorrow we will know more.

I will post later what the vet said about Panchon lump.
Pancho making a funny face on my sisters lap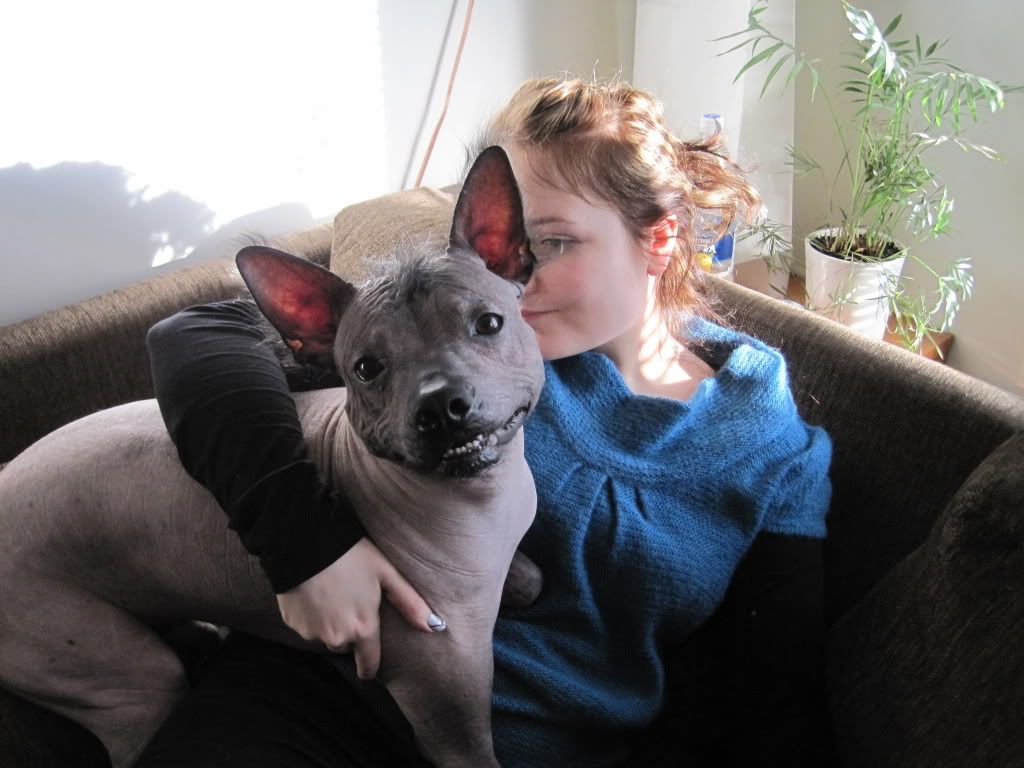 Boys playing "with" my sister