Weekend went really fast. On Saturday morning we went to the forest and to the field next to our house. Boys were running in the forest and I tried the sign what I learned last week on puppy school. When I made this sign Chili ran to me every time! It worked perfectly. I was really proud! We walked to the field next to our house. Boys were really excited to run there. I was trying to take some nice pictures of them running, but they are so fast that most of the pictures I only got a leg or then nothing.. :)
Boys running in the field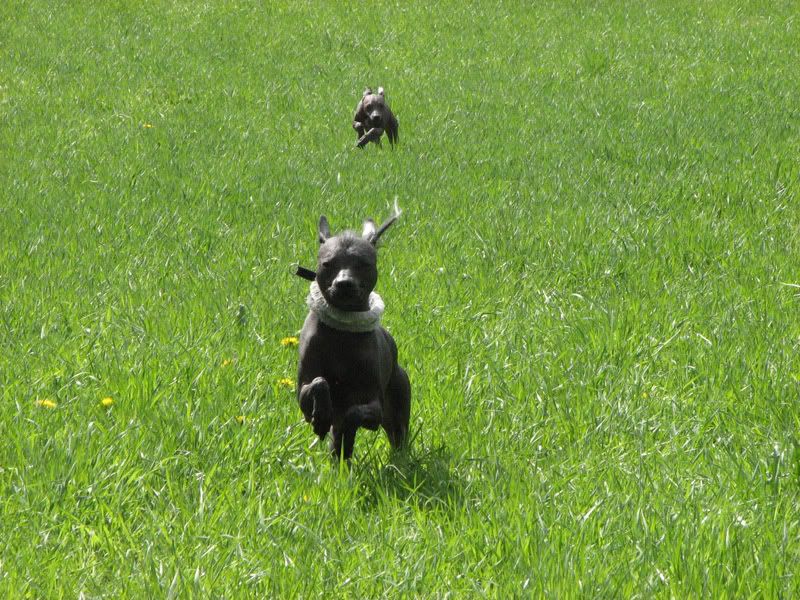 Some clickable pictures from the field:
our xolo boys in the forest
<?xml:namespace prefix = o ns = "urn:schemas-microsoft-com:office:office" />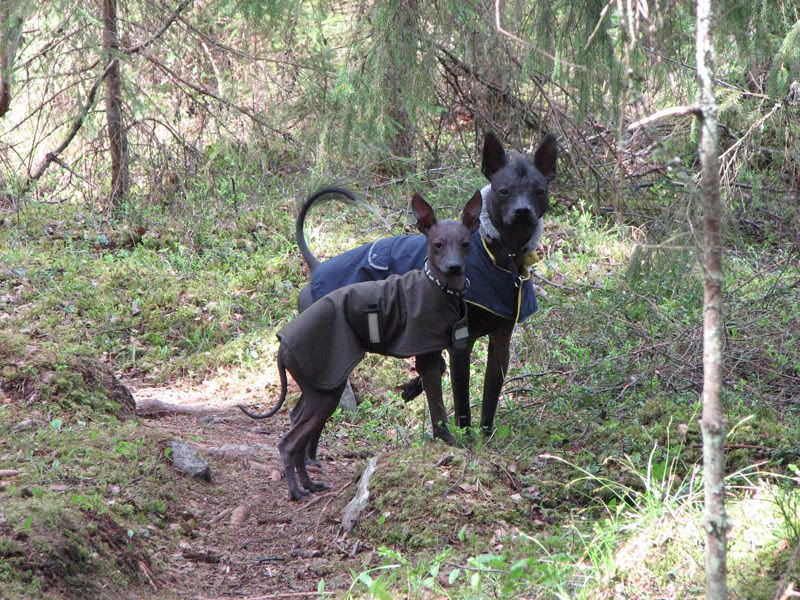 Chili eating his stick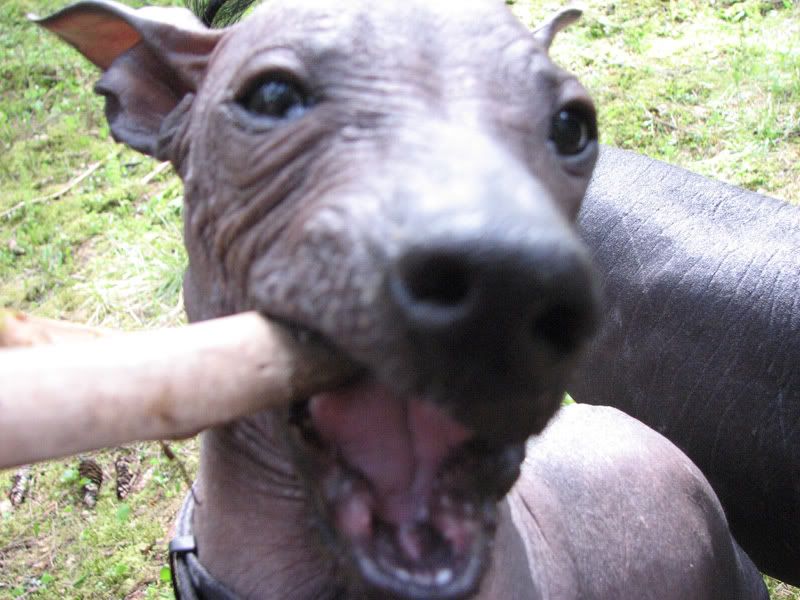 This morning Pancho didn't eat his food. Pauli thought I took Panchos bowl away but I already left to work thinking that Pauli would do it :) So no one took Panchos food away and Chili saw his chance and ate the whole food.. So he ate 3 times more than he was supposed to eat..  Pauli stayed home for a while with him. First he tried to make him throw up, but that didn't work. Then he just watched after him. Chili seemed to be fine. I have said before that Chili would eat almost what ever amounts if he would get it.. Now it has been almost proven. He is SO greedy!
Pancho and Chili in the forest (Photobucket is resizing all pictures for some reason. Original picture here)
Pancho jumping over a tree trunk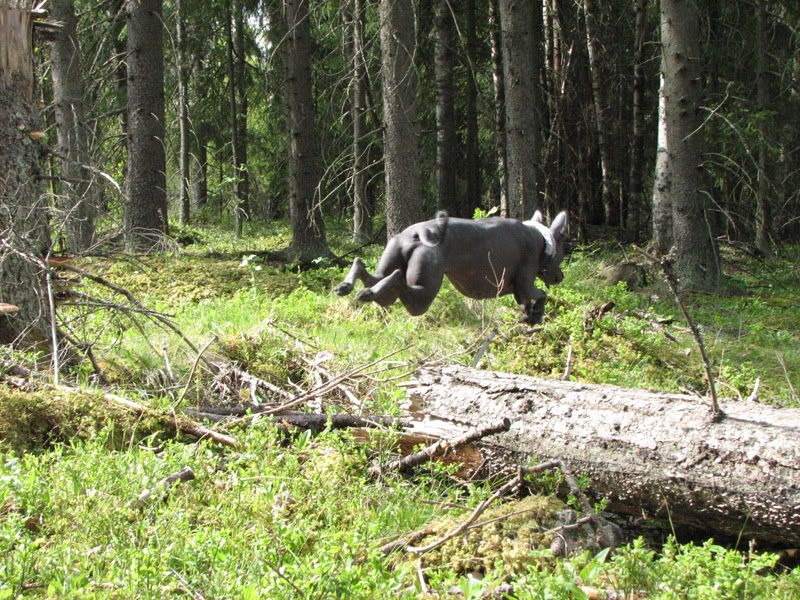 Pancho and Chili in the forest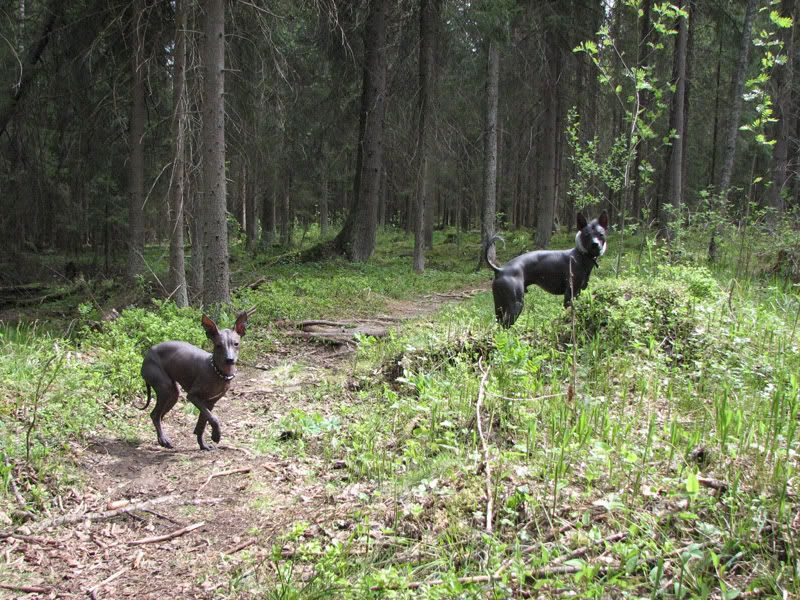 I had a vet reserved for him today, but I cancelled it. He seemed to have eye infection last week since he had green stuff on his eye but now it has disappeared. Vet told me that there is so much dust right now outside that many dogs has eye problems right now. That it would be necessary to clean eyes every night. We have to do that for Pancho also -Jozanna