Yesterday was our first official summer holiday. We met with Pontus and his owners and then we went to have walk in the forest to this beautiful place near lake. Pancho and Pontus was running a lot! They were having a blast!

The camping place was up in rocks and of course the first thing Pancho and Pontus had to start playing where the highest fall is. : )
In the camping site there was no one else so we were able to let the dogs swim and run free. Actually Pancho was not swimming, but he was walking in the water. I didn't force him into the water; he came on his to chase sticks. It looked like they both liked the lake since in the water it was not so hot.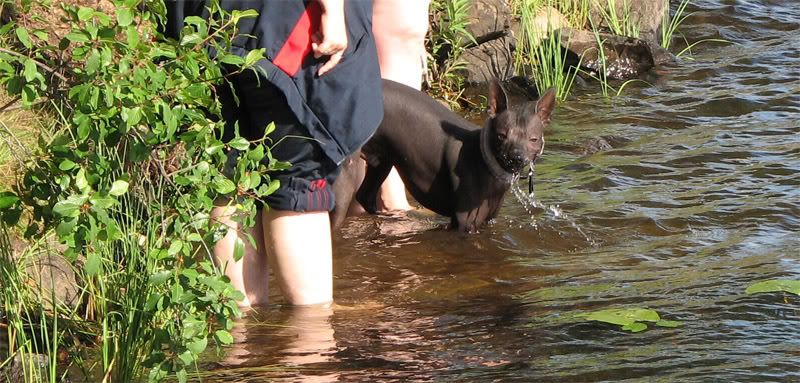 After the swim we made fire and barbequed sausages. Like miracle the dogs calmed down, stop playing and started behaving very nicely when they smelled the sausages. : ) Like you can see from the pictures: Pancho would love to have a sausage or two..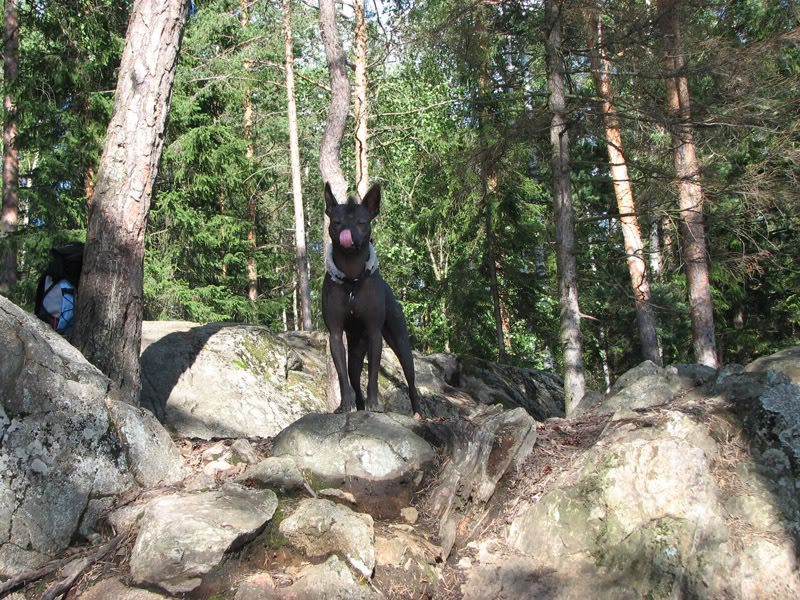 It was a perfect trip and I can't wait to go again!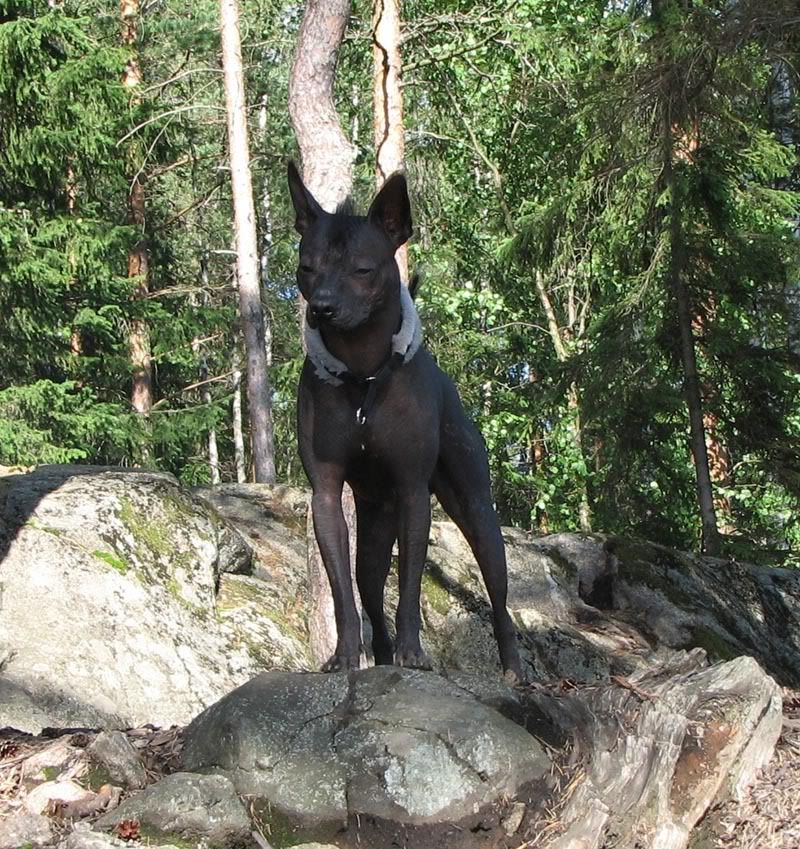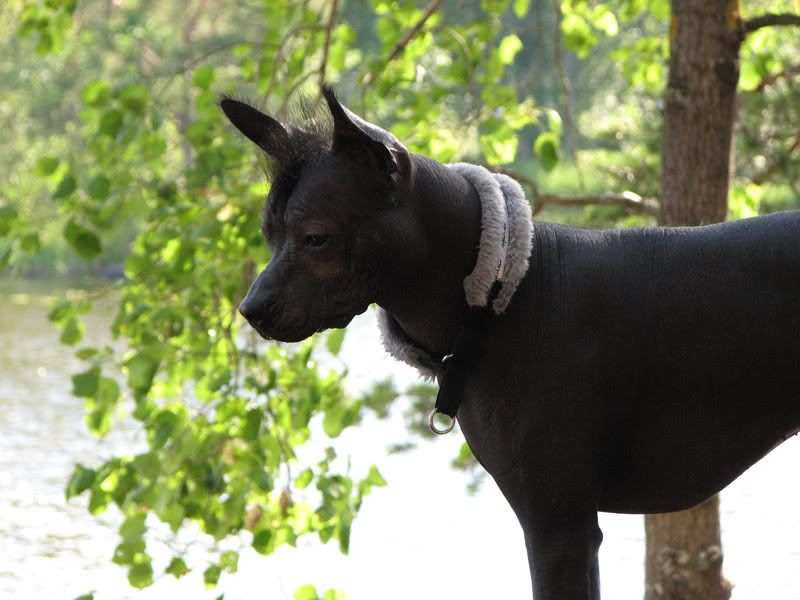 On our way back home we found a dog wondering in a street without owner or even collar in his neck. Thankfully we had Panchos show lead with us so we seized this stray dog and started asking around does anyone know whose dog it is. Some man said that he has seen same kind dogs in the house on the next block. Pauli went there to ask and I stayed to call my friend who is working to the local animal protection/safety society. I was just asking from my friend where to take this dog when Pauli returned without that dog. He had found the owner. This dog had run away from their yard. I'm happy that we found his family, but I really hope that he is not running away again! Next time he might not be so lucky walking next to the road.
At home we are doing some repair at our house and Pancho has been wondering that. First we disappear into the bedroom and then there is some weird noise and then we come back covered in some weird white stuff. We are taking the old wallpaper away and making the wall equal. Then painting and putting one wall with wallpaper. Then new floor.. This is a big job and not pleasant way of spending our summer holiday, but what can you do.. I will put some pictures later how we are progressing with that room. -Jozanna