Yesterday it was a father's day. Pancho wishes that his dad Simon had a very nice father's day!
We were in Jyväskylä for the weekend. On Sunday we went geocaching and we saw huge paw prints. It was in a skiing center which is not used yet. The paw prints went across the yard straight to the forest. Pancho ran straight to the prints and started sniffing them.
<?xml:namespace prefix = o ns = "urn:schemas-microsoft-com:office:office" />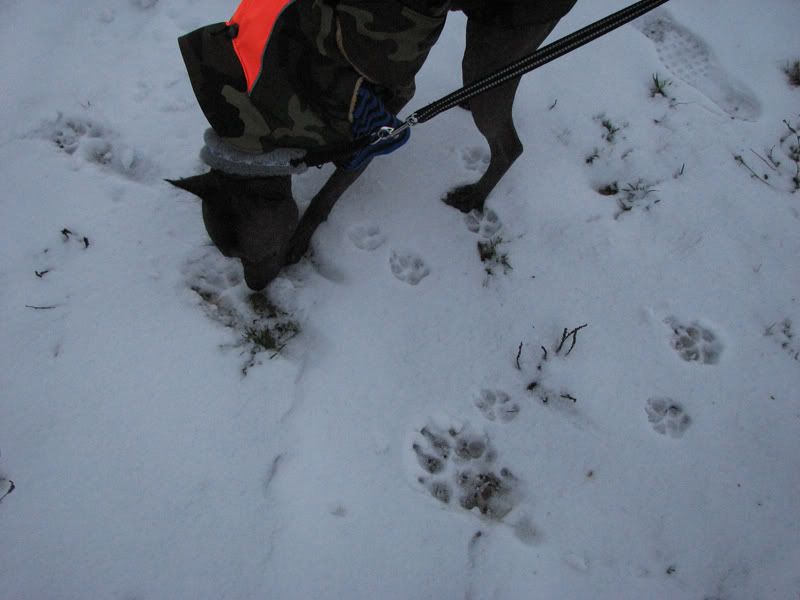 Panchos' foot is 6cm long (without nails) and 5cm wide. These prints were almost 3 times longer than Panchos.
Panchos print on right
We were reading from the internet yesterday and trying to find out what prints they were. There were no human trails anywhere so I don't think it was a dog. From the internet I found that big dog and wolf prints are very hard to separate from each other but if the print is bigger than 10cm it is most likely a wolf. This print what we saw was way bigger than 10cm.
I have been making a lot of new clothes for Pancho. It must be this autumn that makes me do handicrafts. I have already made that one overall in the course, after that 2 cloaks and 1 needled overall. I will try to take pictures of them. Here is at least some pictures of the latest cloak what I did. I'm very proud of that. The lining is very warm and fluffy fabric so it feels extremely nice on the skin.
This is one of those cloaks what I did for him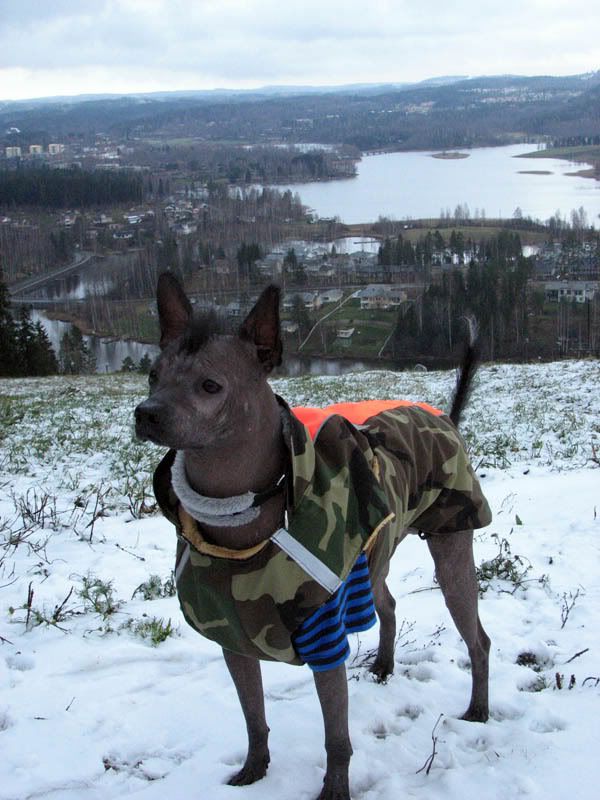 Here some clickable photos: First is Pancho and my sister Susanna yesterday on one small waterfall in Jyväskylä. On the second one Pauli is trying to be on computer but Pancho kiss attacked him and on the trird we are looking the view in Muurame.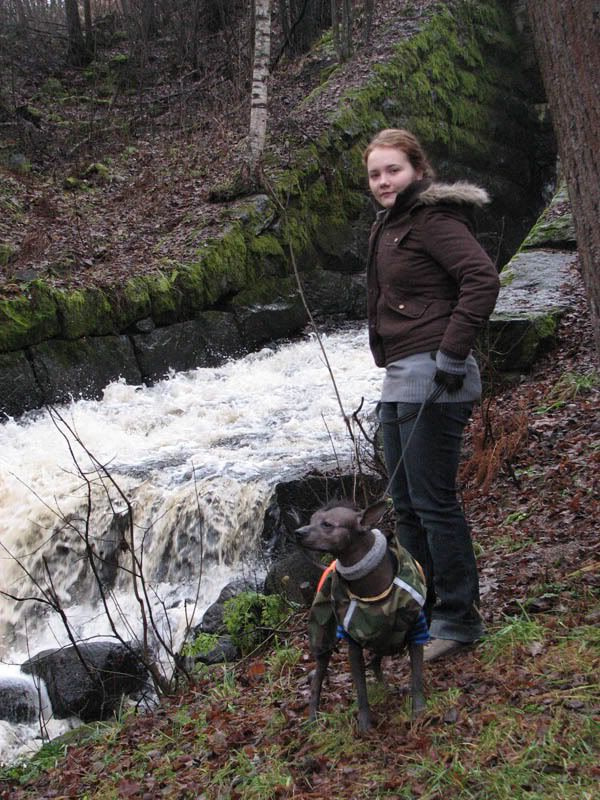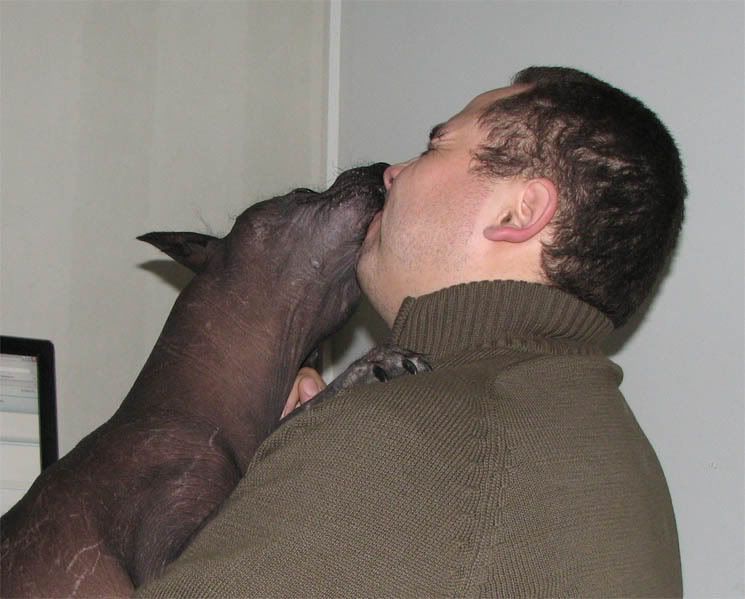 -Jozanna