We are back at Haapavesi. Just came back in from the lake. Chili was actually swimming for the first time. His paws didn't touch the bottom. Pauli throw a stick into the water and it went a bit deep. Chili went to get it but he had to swim a bit to reach it. Then when he got the stick into his mouth he tried to go backwards his head went under water. He didn't realize that when you are swimming you always go forward and not backwards.
Chili on the lake chewing water gras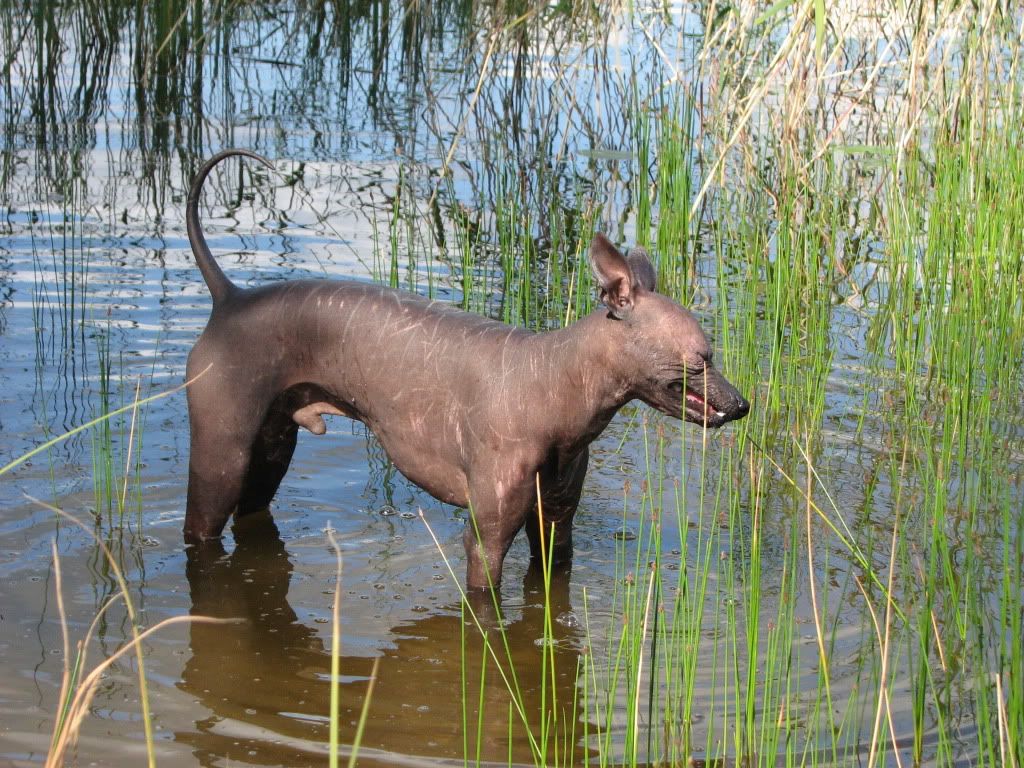 Pancho on the lake hunting air bubbles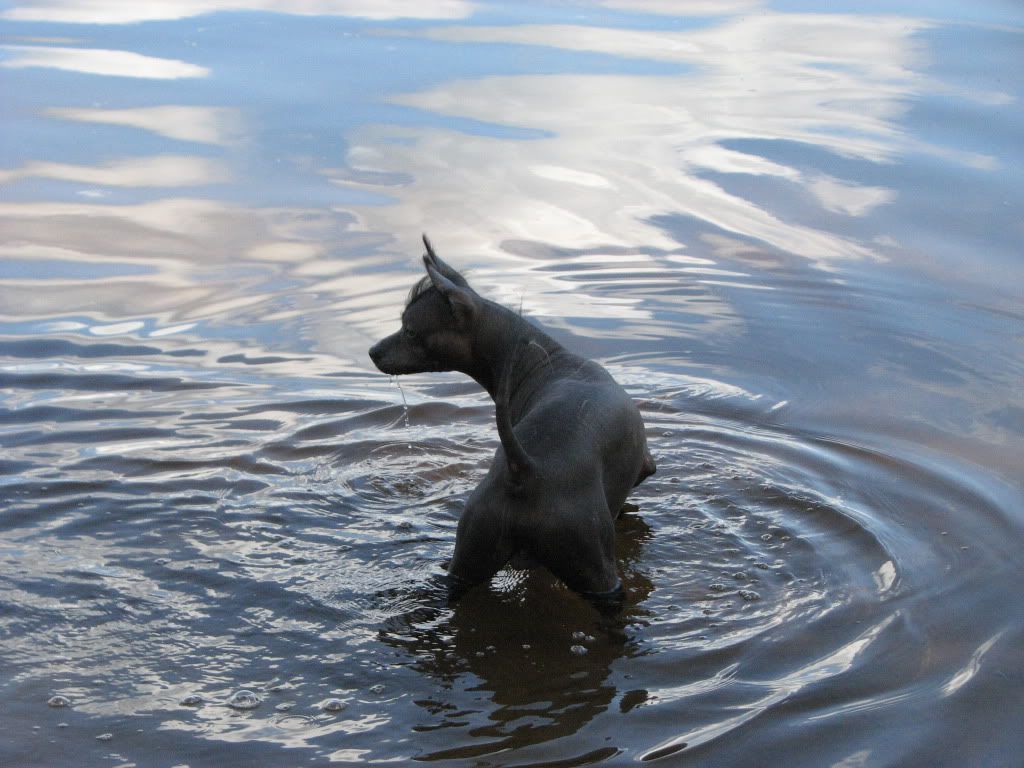 We were standing on the lake when boys run a bit further away and suddenly Chili jumped down on his back and started rolling on the ground. He stud up and then back down wallowing. When he had been doing that for some time Pauli went to see if there is something on the ground... and yep.. there was disgusting rotten fish. Why oh why do dogs feel the need to wallow on smelly sick stuff? Pancho has never ever done that and this was the first for Chili too, but I've heard from my friends that their dogs do that. Why? We tried to wash that stink off in the lake, but with no luck. So Chili got nice warm shampoo...lots of shampoo...shower :)
Here are some pics we have taken:
Both boys ran into the water and then there was something interesting in the water.. They both leaned down to see it very close and then *SPLASH* Chili hit the water with his paw so that it splashed on Pancho.. He was not happy

This is Chili hunting and catching his prey..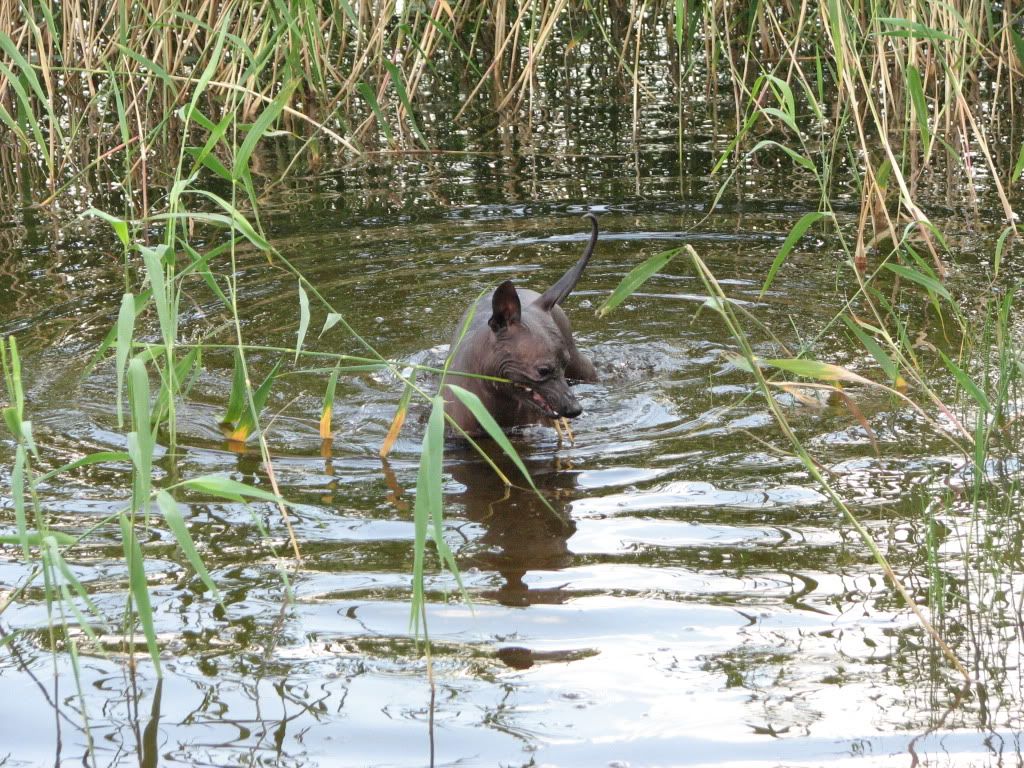 ..And here he drags his prey: bulrush to the land to be destroyed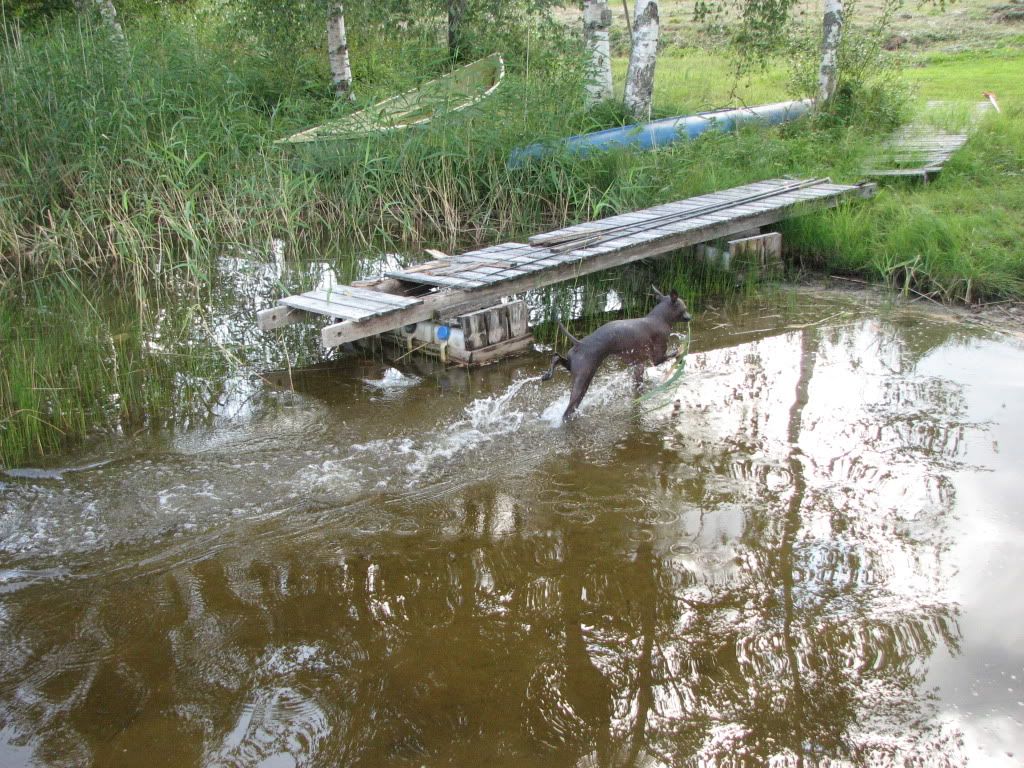 Here is Pancho posing in front of our "new" Saab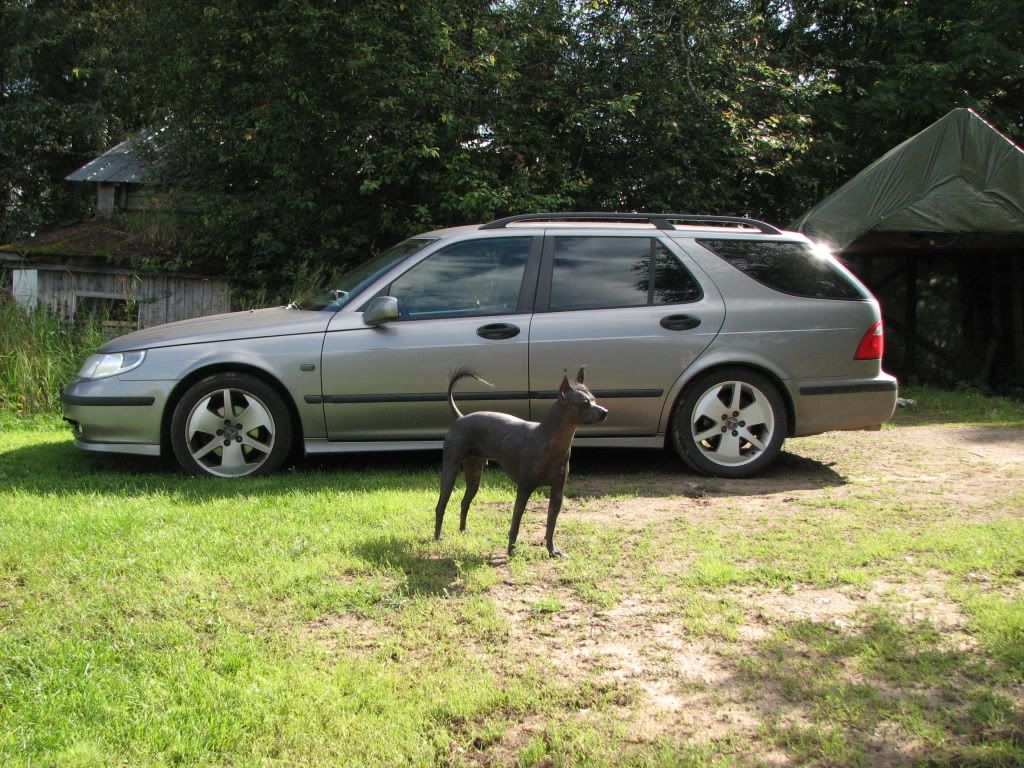 Boys running and running and running..
Boys playing, Here are few clickable pictures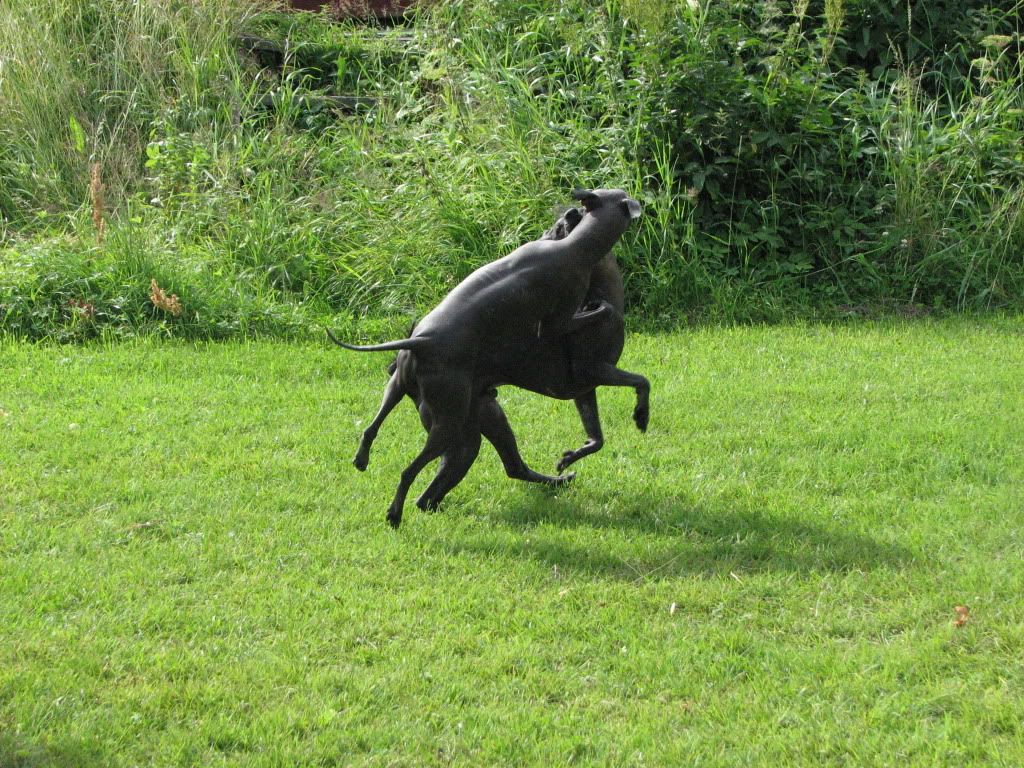 -Jozanna