I know.. It was yesterday.. But I had no time to write this yesterday, so: Happy Valentine's Day yesterday!
We went yesterday to my friends' house to have Valentine's Day coffee with friends. Pancho was playing with his friend Milo. I bought them both doggy treats, but they were too excited to play with each other that they didn't want to eat :) It is so sweet when they are playing and then they go to drink from the same water bowl.

What else has happened since last time we wrote something.. Well, I have a bump in my head. On Tuesday we came home from work and Pancho was really excited about that. I bended down to take my shoes off and he ran straight to my forehead. It didn't feel very nice. I got a massive headache and a bump to my forehead. :) Pancho is very hard headed xolo boy, you can ask that from my forehead if you don't believe me.. :D

Panchos height is now about 48,5 - 49 cm and he weights a bit more than 17 kg. He has turned almost black already :) He looks very nice! I think it's because all the sun he's getting when sitting in the window all day long. Plus of course all the dog park visits and walks we take every day. His winter color didn't last for long.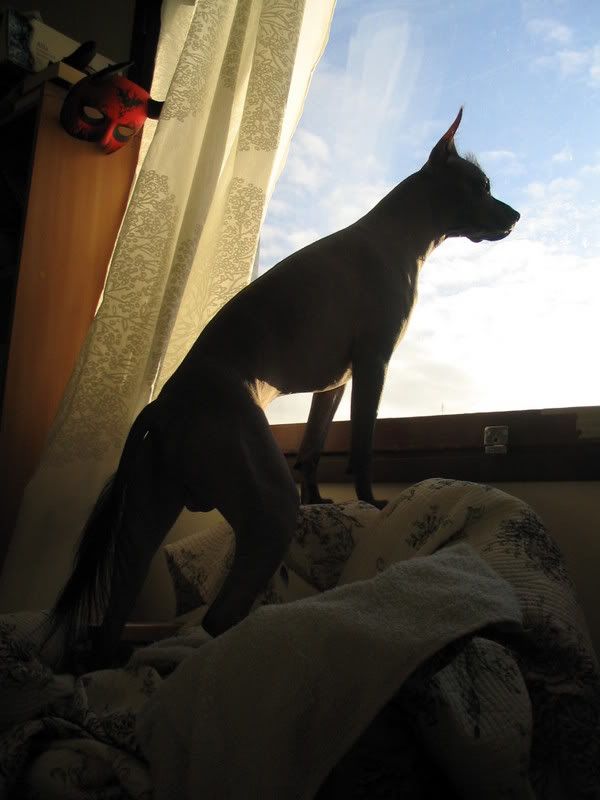 He is having teenage now.. He's testing us and our leadership, especially mine.. Actually he's barking right now to me: he wants me to take him to my lap when I'm here on computer. We are trying to keep training lessons everyday.  He is very willing to learn new things. He likes to hug: Sometimes he comes to sit in my lap and then he puts his head to my sholder against my nek and just stays there. How did I ever live without xolo-love  :)

Here are some pictures from that walk on the ice last week. It was such a beautiful day!!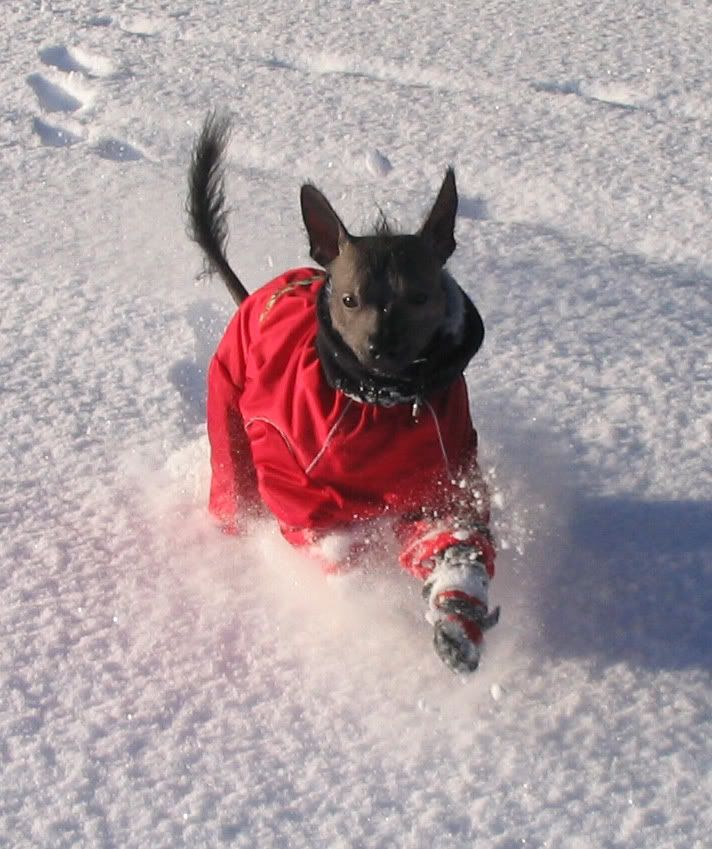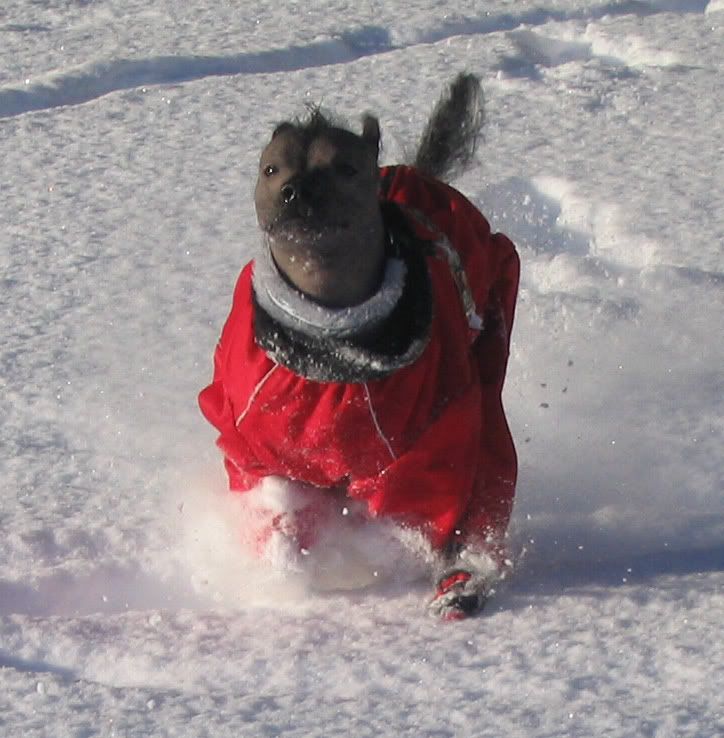 Here is some more pictures:
http://i85.photobucket.com/albums/k59/Jozanna/IMG_5414.jpg
http://i85.photobucket.com/albums/k59/Jozanna/panchojaalla3.jpg
http://i85.photobucket.com/albums/k59/Jozanna/IMG_5403.jpg
http://i85.photobucket.com/albums/k59/Jozanna/IMG_5397.jpg
http://i85.photobucket.com/albums/k59/Jozanna/IMG_5420.jpg
And here some scenery pictures:
http://i85.photobucket.com/albums/k59/Jozanna/IMG_5366.jpg
http://i85.photobucket.com/albums/k59/Jozanna/IMG_5421.jpg
http://i85.photobucket.com/albums/k59/Jozanna/IMG_5363.jpg
http://i85.photobucket.com/albums/k59/Jozanna/IMG_5364.jpg
-Jozanna