What a weather! Wow. I have been out with the boys for many hours already! Sun is shining and it is warm! It is almost +15. Boys have been out without clothes and they have been enjoying the sunshine.
Boys are eating a stick together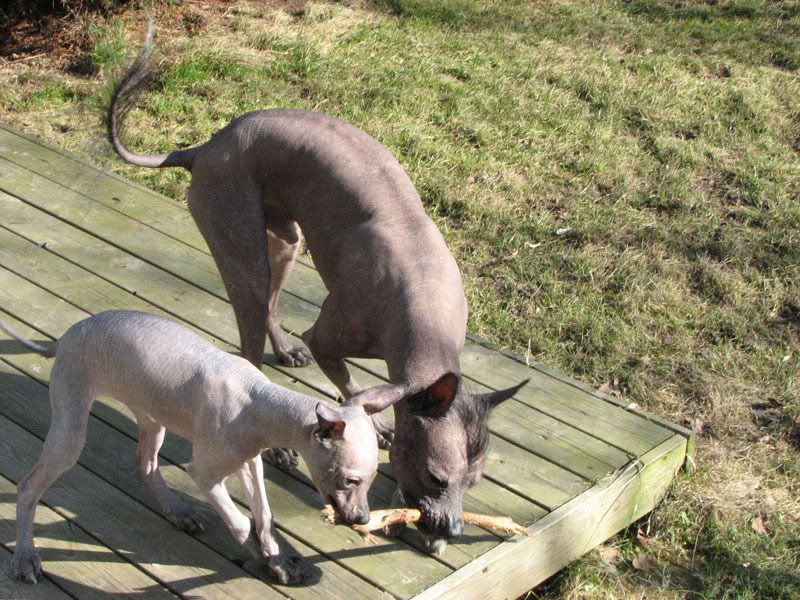 And here Chili does that by himself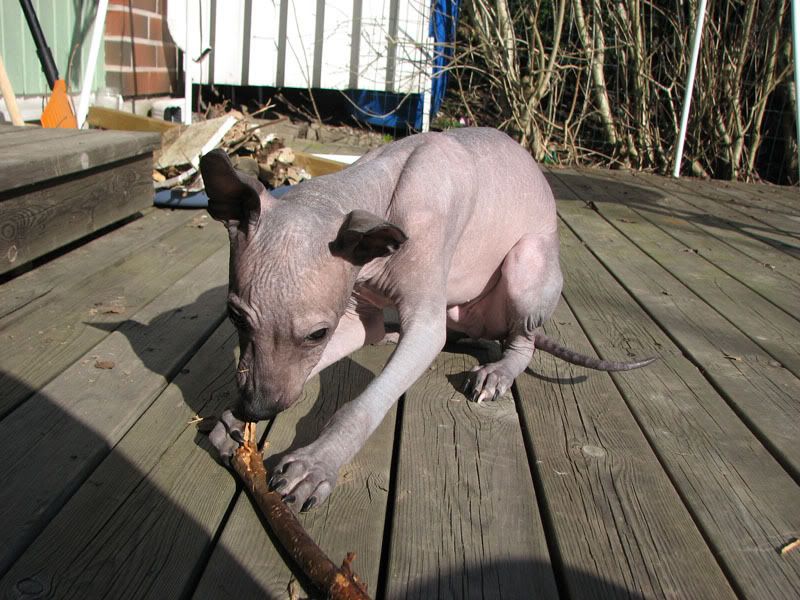 Pancho teaching to Chili how to bark to neighbours Chihuahuas.. (please note those lovely holes on the ground.. that is Panchos masterpiece from last summer..)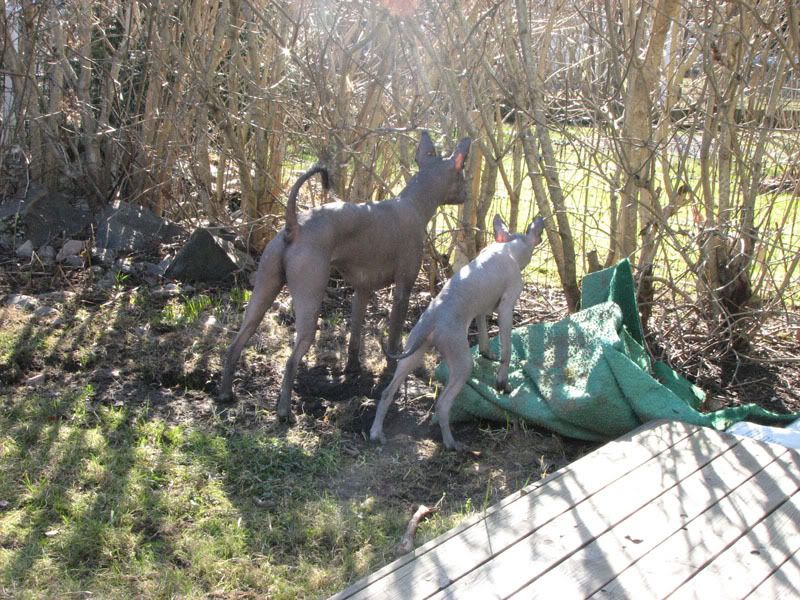 I took Pancho to the vet today. He had lost lot of his weight. When all this begin he weighted about 18kg. Today he was 15,4kg. Pancho behived very well at the vet today. He has had some trouble behaving himself before this but now he was ok. Vet said that his skin looks much better, but she gave him 5 days more antibiotics. Just to be sure. I hope that is all we have to give!
Pancho with more than 2,5kg less weight..
Now poor Chili is tired from all our playing and walking and he is sleeping on the sofa :) He is such a lovely boy also! He is still having normal puppy-demonish-biting-habits but it is already better. I really think Chili has started smelling more a male dog than pyppy now. Today on our walk Chili peed and Pancho had to mark over it.

Pauli is now in a shop buying a big big amount of ground.. We have to cover Panchos holes from our back yard...I wonder how could I make him stop digging on the yard..Before Chili learns that habit also.-Jozanna