Here is some pictures of Pancho. All of them are from christmas holidays in Jyväskylä or in Haapavesi.
Here Pancho doesn't want us to put clothes on when we are going out. He desided to run under a bed. Usually he doesn't run anymore but now he thought it would be much more nicer to be inside.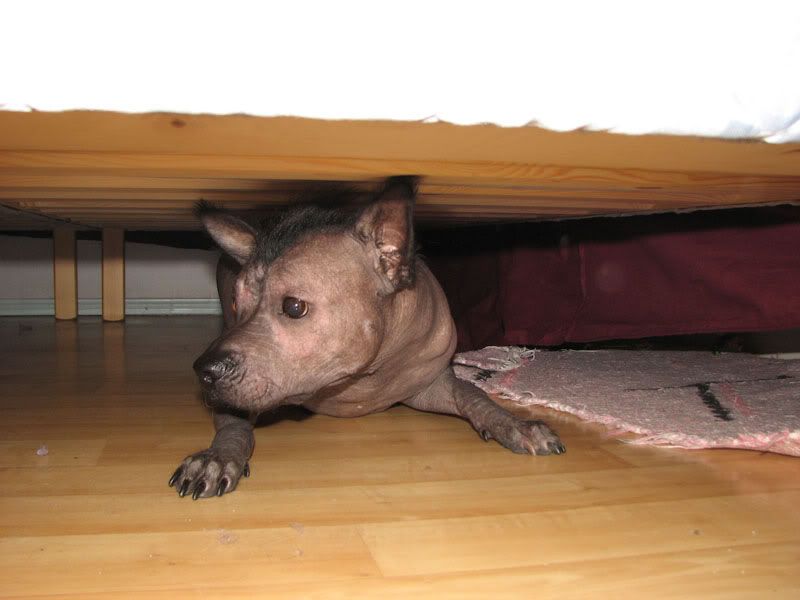 In this picture he heard that one present under the three made a noice. It was his toy in a packet and some other present was pressing it.. He made a jump and started to look for the present. My sister Susanna has a "oh-my-he-is-going-to-knock down-the-three" expression in her face :)
He was just wondering where the present is.. And maybe another present smelled good to him. We had some pic ears in one present.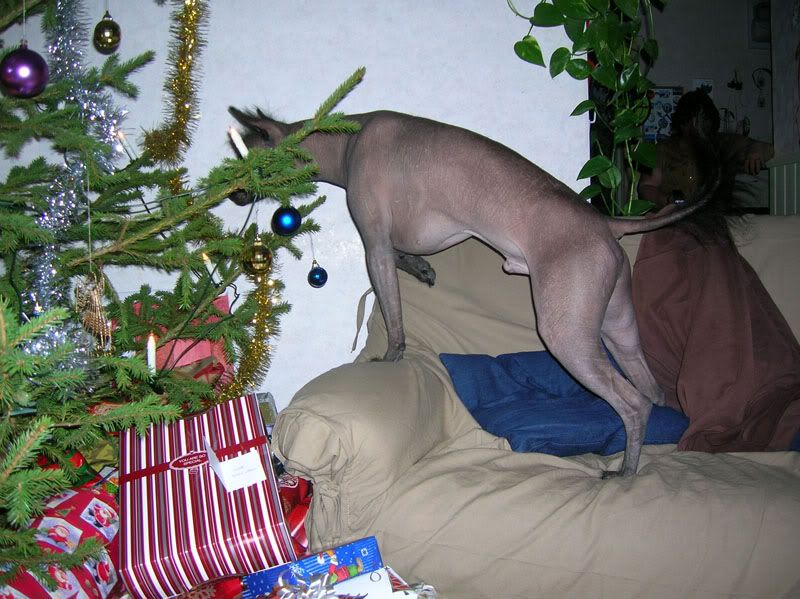 Here he is opening one of his gifts himself. He teared all his gifts open himself without anyones help.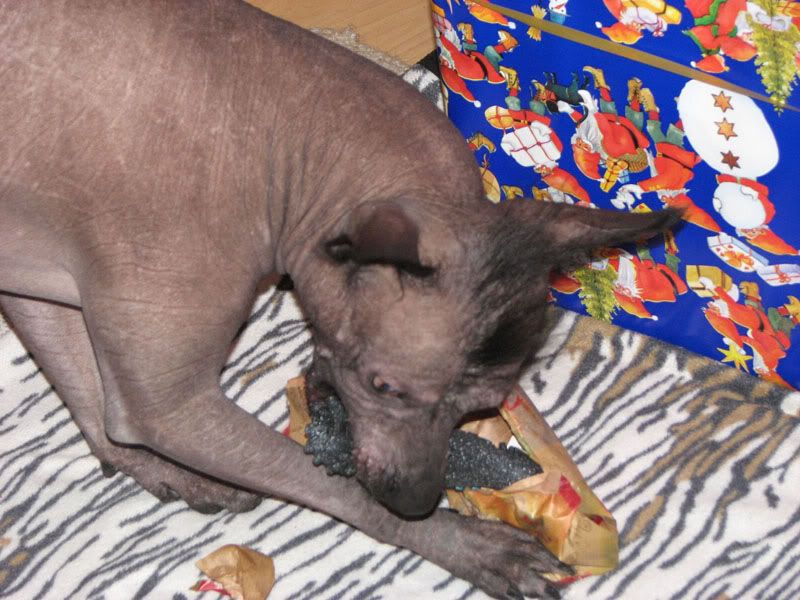 Here he is waiting us to give him more presents to rip to shreds :)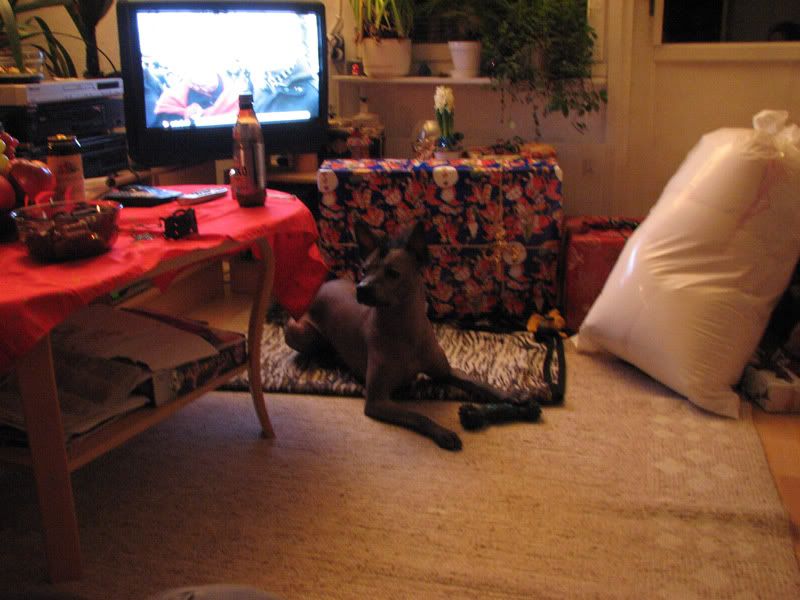 Here he is chasing snow what Pauli is throwing him. He was jumping all over the yard very enthusiastic!
Here
is the link for the same picture bigger.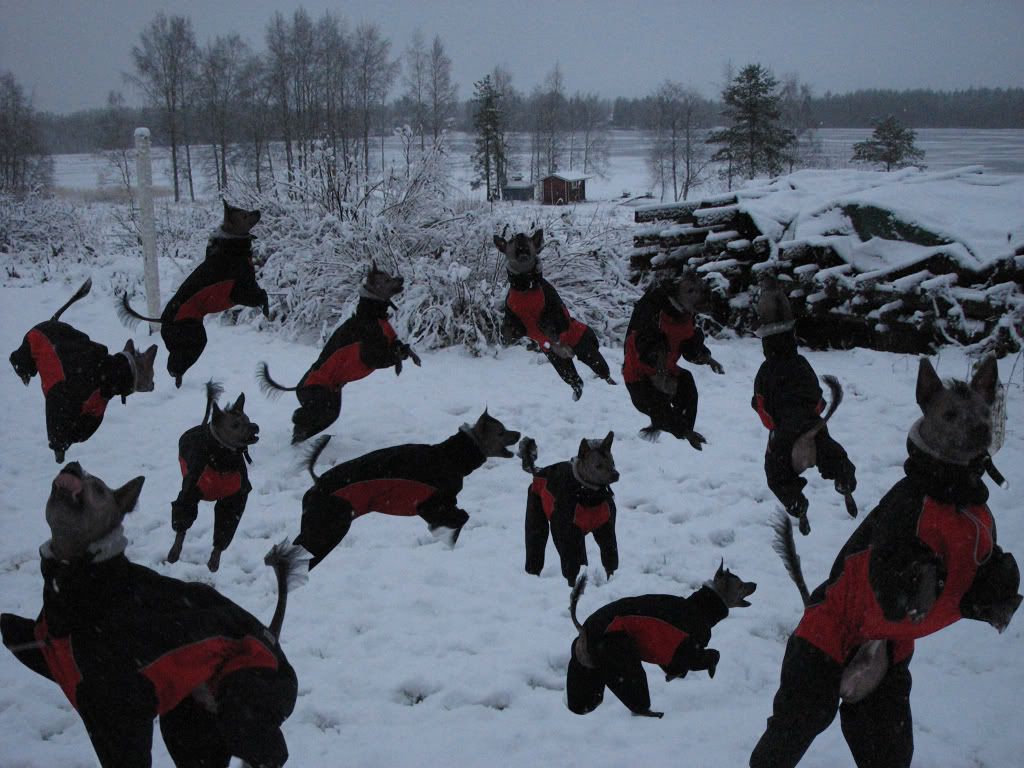 -Jozanna